This article is more than 1 year old
Judge strikes down another attempt by President Trump to force a TikTok US sale
Donald-appointed jurist says Uncle Sam 'likely overstepped' authority, 'acted in an arbitrary and capricious manner'
The Trump administration has lost yet another legal decision in its efforts to force Chinese video app TikTok to sell off its US interests purportedly for national security reasons.
Late Monday, District of Columbia court judge Carl Nichols granted [PDF] a preliminary injunction filed by the app's parent company, ByteDance, and blocked the US government's Dept of Commerce (DoC) from imposing restrictions on the app that would have prevented it from being used in the United States.
The decision comes a month after a different federal judge imposed a similar block in response to a lawsuit brought by TikTok users, and two months since Judge Nichols prevented the DoC from forcing Apple and Google to stop offering the wildly popular app on their software stores.
The string of legal defeats make it increasingly likely that TikTok will be able to escape determined efforts by President Trump to force ByteDance to sell the non-Chinese portions of its software's operations to American companies – a move that's supposed to ensure US citizens' TikTok account data isn't falling into the hands of the Chinese government.
Judge Nichols, who himself was put on the bench by Trump, said in his latest decision that the DoC had "likely overstepped" its authority and "acted in an arbitrary and capricious manner by failing to consider obvious alternatives." It means that TikTok will continue as usual.
Nevertheless, while Trump remains President, the US government appears determined to keep insisting that an executive order issued by the commander-in-chief against TikTok, which forms the basis of the DoC's actions against the app, is legal. In response to the latest injunction, the DoC said it would "vigorously defend" the President's order, issued in August, and argued it was "fully consistent with law."
Time is running out
Last week, ByteDance asked for an extension on the Trump decree that it sell off its US assets, something the administration refused to grant, presumably because it would push the timeline further and further toward a Biden presidency.
TikTok had managed to reach an agreement with Oracle and Walmart where it would sell a percentage of its shares to the pair of mega-corps, and then later make most of its stock available to investors through a share offering, effectively moving the outfit into US control.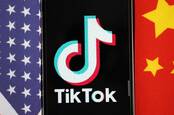 TikTok given another week to sort out how to sell itself
READ MORE
But then the President rejected that agreement during a breakfast TV show, further injecting a dose of reality television into what was already a bizarre intervention into corporate interests by the White House.
Previously, the President had claimed the deal would result in $5bn being given to a new educational program that he said would push a "pro-American curriculum." The entire idea for such a program had seemingly been born only a few days earlier when Trump watched a segment on Fox News complaining that the educational system had a left-wing bias.
Trump announced the new program to "restore patriotic education to our schools" during a speech at the National Archives Museum, and insisted the education scheme would be paid for directly from a government cut of the TikTok sale. ByteDance however immediately responded by saying that $5bn would come from tax revenues paid to Uncle Sam after its app's operations were relocated to the US. Trump soured on the whole deal soon after.
The Treasury Department insists that that sale is still moving forward and it is "engaging with ByteDance to complete the divestment and other steps necessary to resolve the national security risks." But it is increasingly clear that ByteDance is trying to outlast the Trump administration.
Today's preliminary injunction makes that approach more likely to work although there is an appeals court hearing on Judge Nichols' first injunction, the one preventing an app store ban of TikTok, on December 14. ®