This article is more than 1 year old
Uber sends its self-driving cars on a road to nowhere, with indefinite stop at automated truck aspirant Aurora
Kicks in $400m to get its hands on future tech and cash in on its contribution
Uber has driven its self-driving car operation up an off-ramp that leads to the offices of a startup named Aurora that is building self-driving trucks and plans to eventually get around to the kind of vehicles used by Uber drivers.
News of the exit came in a statement posted to both Uber's and Aurora's websites, opening with "At Aurora" even on Uber's page.
The substance of the announcement is that Aurora has acquired Uber's Advanced Technologies Group (ATG), the team that worked on auto-autos.
Aurora co-founder and CEO Chris Urmson said the purchase will give his company tech that means it emerges "best positioned to deliver the self-driving products necessary to make transportation and logistics safer, more accessible, and less expensive."
Uber CEO Dara Khosrowshahi said the ATG has done amazing work, but the combined entity will be "in pole position to deliver on that promise even faster."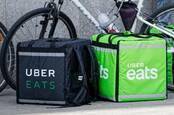 Uber is now a food delivery company with a substantial sideline in taxis
READ MORE
Aurora pointed out, however, that it is focussed on delivering an autonomous truck before it moves on to what it calls "light-vehicle products." Aurora is doing so because long-distance trucking is a less horribly complex problem than navigating cities, and one that poses less risk to human life.
Uber kicked in $400m to take a slice of Aurora. The Register understands the investment guarantees access to future Aurora technologies relevant to the ride-sharing company.
Khosrowshahi didn't say why Uber let go of ATG, but there are plenty of reasons to do so.
For starters, researching self-driving cars needs needed buckets of money Uber doesn't have. The company also faces lawsuits over its experimental self-driving car that killed a cyclist. The whole business also has a stench about it after the Anthony Levandowski IP theft affair.
And perhaps Uber just didn't need the hassle. The company is already fighting on many fronts, including the question of whether its drivers are employees or contractors (although California looks to have handed it a win in November 2020), making sure it isn't kicked out of London again and numerous other matters besides.
With unemployment high thanks to the COVID-19-caused recession, perhaps the last thing Uber needed was to be seen putting people out of work with driverless cars. ®