This article is more than 1 year old
Apple fires warning shot at Facebook and Google on privacy, pledges fight against 'data-industrial complex'
Offer does not apply in China
Apple has fired a warning shot at Facebook and Google by insisting it will remove their apps from its App Store if they don't comply with Cupertino's new privacy standard.
Speaking at the European Data Protection and Privacy Conference on Tuesday, Apple's senior VP of software Craig Federighi made a number of pointed comments about how "some tech companies" would prefer it if Apple's new App Tracking Transparency (ATT) feature was "never implemented at all."
He made it clear that despite Apple delaying the release of new privacy features in its mobile operating system – a decision made shortly after Facebook publicly attacked the idea – it will now roll out in early 2021 and "we'll begin requiring all apps that want to do that to obtain their users' explicit permission, and developers who fail to meet that standard can have their apps taken down from the App Store."
Federighi also criticized the "data-industrial complex," as he called it, and noted that while Apple's operating systems and apps had been designed to protect user privacy, other companies' versions have been "designed specifically to collect your information."
Without directly naming Facebook and Google, he then gave numerous indications about who he was talking about. Talking about the addition of encryption to Apple's video conferencing service, Federighi said: "Ten years after Apple launched Facetime even the most data-hungry companies have started building encryption into their communication products." He means Facebook.
You can watch Federighi for yourself if you skip to the 49-minute-mark in the video below.
The senior veep then spent some time criticizing efforts to track users' location: a reference to Google. And noted how Apple was now "very happy to see our competitors copy our work."
Adapt or die
But the main message was over ATT. Federighi noted that when Apple brought out its browser version of the system – ITP – the advertising industry in particular claimed it would "sabotage the economic model of the internet," but then they adapted and all is well.
The same will be the case for ATT, he predicted. Companies will adapt while users benefit. But, in yet another dig at Facebook, he noted that "when invasive tracking is your business model, you tend not to welcome transparency and customer choice." Facebook has been flexing its muscles in recent months by claiming publicly and to advertisers that Apple's new features could reduce revenue by as much as 50 per cent.
The online advertising industry was also the target of several jabs, with Federighi saying that "some companies are going to do everything they can to stop app-tracking transparency," and criticized "outlandish claims" and "false arguments" about new privacy measures. "We need the world to see those arguments for what they are: a brazen attempt to maintain the privacy-invasive status quo," he argued.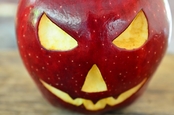 Apple's privacy pledges: We sent dev checks over plain HTTP, logged IP addresses. We bypass firewall apps
READ MORE
He did however stress that technology would need to change over time and Apple felt it was essential to "work in true partnership… and collaboration" with developers to make sure it got things right; implicitly recognizing that Apple has made a few technical missteps on the way to adding greater user privacy to its products.
There is also the fact that privacy crusader Max Schrems undercut Apple's holier-than-thou privacy image last month when his digital rights group Noyb targeted the tech giant in Germany and Spain, claiming that Apple's "Identifier for Advertisers" (IDFA) tracking ID, which is automatically generated on every iPhone during setup, allows Apple, app makers and ad networks to follow an individual user's activities and use that data to show them ads targeted at their interests. Apple has said those claims are "factually inaccurate".
Fundamentally though, the underlying message of Federighi's keynote today was clear: Apple is not budging on its new privacy standards, they will come at the start of 2021, and it will play hardball with other tech giants if necessary, at least in certain markets.
Terms and conditions may not apply in China. ®