This article is more than 1 year old
Big Tech's Asian lobby slams Cambodian government's planned National Internet Gateway chokehold
Because freedom, maybe also because it would make blocking their stuff easier
Analysis The world's top tech companies have taken Cambodia to task over its plan to introduce a government-controlled internet bottleneck that would be the sole point of entry to the nation.
Big tech's objections were voiced in a statement by the Asia Internet Coalition (AIC), an industry association whose members include Amazon, Google, Cloudflare, Apple, Facebook, LinkedIn, SAP, Amazon and Airbnb.
Cambodia's plan, which it floated in August 2020, calls for the creation of a "National Internet Gateway" that will be run by an entity that reports to local regulators and the Ministry of Posts and Telecommunications.
Cambodia's government has said the gateway will relieve local telcos of the need to make and operate their own connections to the outside world, and therefore cut their costs.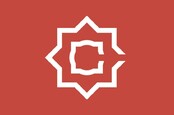 Cambodia launches blockchain-powered peer-to-peer payments, hopes it crushes cash
READ MORE
Opponents of the plan note that Cambodia already has a history of blocking access to websites the government would rather locals did not see. The government is a de facto single-party state that has banned opposition parties and then went on to win 80 per cent of the vote and all 125 parliamentary seats in the most recent national elections in 2018.
The AIC didn't address Cambodian democracy in its statement, but did say the gateway plan "poses serious risks to business and Internet platforms" for the following reasons:
Granting the government extraordinary powers to arbitrarily block online content or network connections;
Undermining citizens' rights to internet access, raising grave concerns about freedom of expression, media censorship, and user privacy;
Deteriorating internet speed and increasing cybersecurity risks, impacting all Internet users in the country, including any Cambodian business that has an online presence.
Cambodia has become a minor but aspiring provider of business process outsourcing, with a niche in animation services, and is looking to the sector as a source of growth. The AIC's observation that the gateway could harm all business is therefore a warning of possible economic harm. The organisation's concerns about individual liberties are also important, given the state of Cambodian politics.
However, your correspondent suggests the mentions of damage to "internet platforms" and "powers to arbitrarily block online content or network connections" are also big reasons for the AIC's intervention because the National Gateway could give Cambodia the power to block members' services.
Cambodia may not be an enormous market, but the likes of Amazon, Google, Facebook and LinkedIn thrive on ubiquity. And Cambodia has increasingly strong ties to China, and therefore to the Middle Kingdom's internet giants. ®