Software contractor accused of favoring foreigners on work visas over Americans agrees to cough up $42,000
IT biz sued by US Dept of Justice on behalf of dev pays out fine, damages
A Texas-based software contractor has settled a lawsuit that accused it of illegally discriminating against American programmers by favoring foreigner workers to keep wages low.
The legal action was brought by the US government's Dept of Justice, which – under its 2017 Protecting US Workers Initiative – has been steadily cracking down on companies that abuse visa programs to hire cheap labor and snub skilled citizens who expect a higher, fairer wage. In Uncle Sam's sights are bosses who prefer a steady stream of staff on work visas because these employees tend to accept lower salaries and do whatever they're told, no matter how unreasonable, because if they lose their jobs, they'll get booted out of America.
Ikon Systems posted at least eight job adverts that explicitly stated it wanted to recruit foreigners on employment visas – such as H-1B holders – rather than US citizens, unlawfully discriminating against Americans, according [PDF] to the publicly shared settlement agreement.
A software developer, whose name is redacted from the legal paperwork, believed they were rejected for a position at Ikon for being a citizen, and filed a discrimination complaint with the Dept of Justice's Civil Rights Division against the company. The department did some probing, believed it had uncovered wrongdoing, and sued the biz on the programmer's behalf.
"Employers, no matter their size and no matter their industry, cannot limit employment opportunities only to temporary visa holders," Assistant Attorney General Eric Dreiband of the Civil Rights Division said in a statement on Tuesday.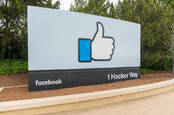 Uncle Sam sues Facebook for allegedly discriminating against US workers in favor of foreigners on H-1B visas
READ MORE
"When employers post job advertisements that discriminate against US workers, they violate the Immigration and Nationality Act's citizenship-status discrimination provision. Our message is clear: if employers discriminate in advertising, recruiting, or hiring against U.S. workers by illegally preferring temporary visa holders, the Justice Department's Civil Rights Division will act to protect them under the Immigration and Nationality Act."
Under the terms of the settlement, Ikon Systems will pay a $27,000 fine into the coffers of the United States Treasury. It also has to consider the aforementioned software developer for all positions they apply for in the next six months, if they meet the minimum requirements, and pay them $15,000 in damages.
The IT contractor also has been banned from asking questions about a candidate's citizenship status, and will have to retrain its staff involved in recruitment to avoid falling foul of the law.
It's not just small companies that try to get out of paying their employees full salaries. Prosecutors filed a lawsuit against Facebook last week, accusing the antisocial media giant of preferring to hire workers with work visas, including H-1Bs, for more than 2,600 positions.
A spokesperson for Ikon Systems was not available for comment. ®