FCC mulls booting China Telecom from US networks over its ties with Beijing
And repeats that there's no Huawei that Chinese manufacturer is getting its hardware in, either
---
The Federal Communications Commission on Thursday began proceedings to determine whether to revoke China Telecom's ability to operate in America.
In April, several US government agencies, including the US Department of Justice, recommended disallowing China Telecom the right to provide service in the US under section 214 of the Communications Act, based on the belief that the telco, due to ties with the Chinese government, represents a threat to national security.
The FCC said China Telecom has failed to show cause for why that recommendation should not be considered, and thus is moving forward with deliberations that could lead to the company's exile from the US market. China Telecom did not immediately respond to a request for comment. In 2019, the FCC voted to deny China Mobile Ltd, another Chinese communications firm, the right to operate in the US.
Huawei to nowhere
The watchdog also affirmed its designation of Chinese super-factory Huawei as a national security threat, and approved rules to rip and replace telecom gear deemed to be a threat to national security from US networks, in accordance with the Secure and Trusted Communications Networks Act of 2019.
That means Huawei-made equipment is set to be forbidden in networks built using US government funds and networks belonging to organizations that have tapped into a federal subsidiary to pay for replacements for banned hardware. That pretty much covers all telco and government networks in the United States for a start.
This is on top of the temporary bans the Trump administration has placed on Huawei among others, not to mention section 889(a)(1) of the John S. McCain National Defense Authorization Act of fiscal 2019 that prevents Uncle Sam from using kit from Huawei, ZTE and others.
Huawei petitioned the FCC to undo its June 30, 2020, order designating the manufacturer and ZTE, another China-based telecom biz, as security threats. The FCC has now denied Huawei's request to reconsider, and so here we are.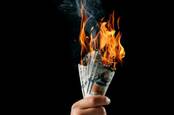 What price security? Well, for the US ban on Huawei/ZTE kit it's around $1.8bn, and you're going to pay most of it
READ MORE
"In denying that application, the Commission today recognized the overwhelming evidence of Huawei's close ties to the Chinese Communist Party and China's military and intelligence apparatus, and affirmed the Bureau's determination that Huawei poses a threat to the security and integrity of the nation's communications networks or the communications supply chain," the agency said in a statement.
The federal agency asserted that a review of the company's activities "found that Huawei is susceptible to Chinese government pressure to participate in espionage activities, and that Huawei's close ties to the Chinese military present significant risk."
It did not provide any evidence of actual espionage activity on behalf of the Chinese government. We note that communications providers can still petition the FCC for an exemption to continue using Huawei gear.
In a speech on Wednesday at the Georgia Institute of Technology, US Secretary of State Mike Pompeo celebrated the Trump administration's efforts to convince the world that "if you have software or hardware that comes from Huawei, you are handing the data of your citizens to the Chinese Communist Party and the People's Liberation Army."
He said more than 60 countries, including 27 in the EU, along with 130 telecom companies, have forsworn China's 5G technology as a result.
Two weeks ago, for example, the UK introduced the Telecommunications (Security) Bill, which bans British telecom firms from installing Huawei 5G gear after September 2021.
In a statement sent to The Register, a Huawei spokesperson said, "Huawei is disappointed with the FCC's decision to force removal of our products from telecommunications networks. This overreach puts US citizens at risk in the largely underserved rural areas – during a pandemic – when reliable communication is essential."
Huawei has challenged the FCC rule, first adopted in November 2019, in court and the matter is now before the US Fifth Circuit Court of Appeals.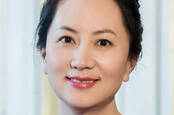 Uncle Sam throws Huawei CFO a bone in her extradition fight, but deal will require an admission of wrongdoing
READ MORE
Chinese Foreign Ministry spokesperson Hua Chunying in a press conference on Thursday said, "...no country has been able to come up with evidence to prove Huawei products have back doors." As evidence of the hypocrisy of the US position, she pointed to demands by the US and other Five Eyes countries for encryption backdoors in apps like Signal and Telegram.
The FCC's decision to deny Huawei's petition means that the $8.3bn the agency doles out through its Universal Service Fund to support telecommunications across the country cannot be used on Huawei equipment.
The agency's approval of rules to identify, remove, and replace telecom gear that threatens US security begins a process that, once Congress appropriates the necessary funds, is expected to cost at least $1.6bn. The money will be used to compensate telecom companies in the US forced to oust suspect routers, switches, and the like from banned kit makers.
The FCC's list of firms identified under its rules for the Secure and Trusted Communications Networks Act of 2019 has not yet been published but it's now likely to include Huawei and its peers.
In a related note posted to Instagram, French soccer star Antoine Griezmann on Thursday cut ties with Huawei, with which he worked as a brand ambassador, citing "strong suspicions" that the company helped develop facial recognition software used to persecute the Uighurs, a mostly Muslim minority in northwestern China. ®