This article is more than 1 year old
New Nutanix CEO and Azure HCI debut reboot the hyperconverged infrastructure market
VMware's Rajiv Ramaswami gets Dheeraj Pandey's job, and the task of fending off Microsoft's new contender
Over the last five years, hyperconverged infrastructure went from being a slightly outré software-defined concept to an infrastructure option that earned a place on almost every infrastructure shopping list.
And this week two significant moments shook the market up a little.
One came on Wednesday when Microsoft made its Azure Stack HCI generally available. The product advances Microsoft's HCI and hybrid cloud plays by being sold on subscription and being able to run some Azure services on-premises. That's an advance on Windows Server's Azure integration and the Azure Stack offering that pre-installs hardware on integrated hardware and is aimed at edge applications.
Azure Stack HCI can be driven from the cloudy Arc console, so represents Redmond heading even deeper into SaaS and subscriptions for everything territory.
As luck would have it, Azure Stack HCI debuted four days after analyst firm Gartner published its annual Magic Quadrant for Hyperconverged Infrastructure Software. And that document rates Microsoft as the sole "visionary" in the market, but worries that "Many organizations are unaware of Azure Stack HCI or confuse Azure Stack HCI with Azure Stack Hub, because it is insufficiently marketed and differentiated in Microsoft's broad portfolio."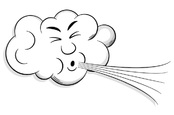 What a cluster-buck! Nutanix and Microsoft to swap licence credits under new Azure deal
READ MORE
The analyst firm also points out that if customers feel like they choose the wrong Azure HCI option there is "no clear way to transition between the two."
Good luck, folks!
The magic quadrant has two leaders: Nutanix and VMWare.
Nutanix provided the market's second shake-up this week by naming a new CEO to succeed retiring co-founder Dheeraj Pandey.
Rajiv Ramaswami is the new boss. He previously served as COO of products and cloud services at VMware and as general manager of bug business units at Broadcom and Cisco.
Ramaswami has previously not had a CEO's job, however his past gigs may well have involved larger teams and revenue than Nutanix.
He has a lot to work with: Gartner praises Nutanix for its large and loyal customer base and impressive licence portability.
"Gartner clients continually express satisfaction with Nutanix HCI software, ease of operations with Prism management and overall support services," the magic quadrant intones. But the firm warns that Nutanix's AWS offering is "nascent", premium pricing means it may not do well in edge or smaller deployments and points out that the company remains unprofitable on GAAP standards.
VMware is the other leader in the magic quadrant and was rated as having a more complete vision than Nutanix but as slightly less able to execute.
Gartner praises VMware's reach and presence as positives because skilled workers are easy to find and the company is unlikely to evaporate. However, the company's products we rated "among the most expensive in the market, so they are less competitive when cost is a primary concern." Complexity is another worry: the vSAN product was rated "challenging, because of the multiple network and storage design considerations that must be taken into account."
Cisco, Dell EMC, HPE and Red Hat were dropped from this year's Quadrant, the first three due to changes in inclusion criteria and Red Hat because its focus has narrowed to only three use cases.
That decision leaves a gaggle of niche players duking it out for whatever VMware, Microsoft and Nutanix leave behind.
All have strong hybrid cloud stories to tell. Nutanix has upstart energy its new CEO will surely look to enhance. VMware has Dell in its corner and is getting close to having a "never-got-fired-for-buying" aura. And Microsoft just knows how to scrap until it wins.
And then there's Amazon, which is finding more and more ways to make its own cloud a hybrid because customers are increasingly saying that's how they like their clouds.
All of which adds up to the kind of market in which it should not be hard to have someone buy you a lunch to explain why their offering will best suit your needs. Once lunches are a thing again. ®