This article is more than 1 year old
Social networks warn Pakistan its new content-blocking laws will hurt economic growth
Good luck with your digital transformation without us on board, says Asia Internet Coalition
Big Tech's Asian lobby group has warned Pakistan that the nation's recent content-blocking rules will hurt its economy.
The warning came in a letter to Pakistan's prime minister Imran Khan from the Asia Internet Coalition (AIC), an organisation whose members include Amazon, Google, Cloudflare, Apple, Facebook, LinkedIn, SAP, Amazon, and Airbnb. Members that operate social networks were had input to the letter.
The Coalition is concerned that Pakistan in November introduced a new law [PDF] that allow members of the public and government officers to complain about online content on grounds of copyright abuse, blasphemy, invasion of privacy, or impersonating someone. There's also the catch-all describing content that "threatens the integrity, security or defence of Pakistan, or public order, or causes incitement to any offence under the Act."
Content that threatens the "glory of Islam" and derogatory remarks about religion are also subject to bans.
Content providers are required to identify and block all such content before it reaches Pakistanis. Failure could lead to their services being blocked from the nation.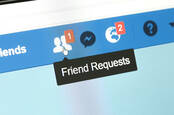 Pakistan calls on Facebook to extend holocaust denial ban into Islamophobia crackdown
READ MORE
Coalition members ought to be well and truly aware that Pakistan has for years sought better blocks on content that offends local sensibilities. In 2020 alone the nation has gone after Facebook, TikTok, dating apps, and YouTube. In 2012 the video-streaming site was blocked over its hosting of a controversial film "Innocence of Muslims". The ban lasted three years.
The Coalition's beef with Pakistan is that while businesses knew the nation wanted to talk about content blocking, promised consultations did not happen. The resulting rules, the Coalition says, are confusing, unworkable, possibly contravene other Pakistani laws, and even "force social media companies to violate established human rights norms on privacy and freedom of expression."
The effect of the law, the Coalition argues, "make it extremely difficult for AIC Members to make their platforms and services available to Pakistani users and businesses."
Which brings us to the warning:
"If Pakistan wants to be an attractive destination for technology investment and realise its goal of digital transformation, we urge the Government to work with industry on practical, clear rules that protect the benefits of the internet and keep people safe from harm."
The coalition may have a point, as Pakistan's IT services export ambitions hang on a plan to grow an army of freelancers who will likely need access to social networks and big web applications to find and be of use to potential clients.
The Coalition says it is only too happy to come to the table to detail its worries about the law.
"Holding a transparent consultation where stakeholder feedback is acknowledged and reflected in draft revisions will instil trust in the policymaking process and allow AIC and its members to further develop effective solutions to support Pakistan's continued digital growth and transformation," the letter concludes.
Pakistan's government appears not to have responded at the time of writing. It also appears to have ignored similar warnings from the Coalition in November and February 2020. ®