This article is more than 1 year old
Adios California, Oracle the latest tech firm to leave California for the wide open (low tax) Lone Star State
Big Red says it's down to 'our employees' quality of life'
Oracle is shifting its California headquarters to the Lone Star State, saying a change of scene will "improve our employees' quality of life and quality of output."
"Oracle is implementing a more flexible employee work location policy and has changed its Corporate Headquarters from Redwood City, California to Austin, Texas," the database goliath said in a regulatory filing. "We believe these moves best position Oracle for growth and provide our personnel with more flexibility about where and how they work.
"Depending on their role, this means that many of our employees can choose their office location as well as continue to work from home part time or all of the time. In addition, we will continue to support major hubs for Oracle around the world, including those in the United States such as Redwood City, Austin, Santa Monica, Seattle, Denver, Orlando and Burlington, among others, and we expect to add other locations over time."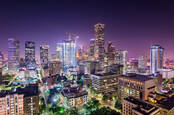 HPE to move HQ from Silicon Valley to Texas, says Lone Star State is 'attractive' for recruitment, retaining staff
READ MORE
Oracle was founded in Santa Clara in 1977, and has a huge presence in Silicon Valley. We note it's not the first to abandon ship. Earlier this month, for instance, HPE announced it was moving its headquarters, and a big chunk of its workforce, to Texas. Elon Musk has also confirmed this month he's shifting Tesla's operations from Cali to Texas and Nevada.
So what's behind Oracle's move? Is it the legendary Texas barbecue joints, or the wide open spaces where a person can roam free, or even Austin's legendary live music scene? Nope, it's pretty much down to money: a reason conspicuously absent in Oracle's filing.
Silicon Valley real estate prices are famously high, and taxes aren't low, either. With the COVID-19 virus pandemic showing no signs of slowing and lockdowns still in place, managers are learning that a lot of staff can work anywhere and be just as productive, if not more so.
These moves allow Oracle, HPE, and others to sell off all that empty office space in California while prices are still relatively high and open smaller spaces in the low-tax environment of Texas. Crucially, salaries for techies in Texas won't need to be as high as the wages demanded in the Bay Area, presenting a huge long-term gain for businesses.
"While some states are driving away businesses with high taxes and heavy-handed regulations, we continue to see a tidal wave of companies like Oracle moving to Texas thanks to our friendly business climate, low taxes, and the best workforce in the nation," said Texas Governor Greg Abbott in a statement.
Will other companies follow suit and leave the Golden State for cheaper climes? Almost certainly: we're already hearing rumors that Uber is getting ready to move once the time is right. But California, right from the first year of its inception as a state, has suffered from booms and busts, and still seems to come out on top. ®