This article is more than 1 year old
New t-shirt slogan: 'My job was outsourced to an Indian company that moved it to Vietnam'
HCL heads to Hanoi in search for 3,000 new workers, which is just two percent of headcount and one quarter's usual hiring rate, but a vote of confidence
Indian IT services giant HCL has gone in search of 3,000 staff who can serve its global clients from Vietnam.
The company plans to create a "delivery centre" in Vietnam's capital city Hanoi and aims to deliver services across banking and financial services, healthcare, infrastructure, engineering, and cybersecurity.
HCL's October 2020 results announcement [PDF] revealed the company had 153,085 people on staff and was adding people at a rate of 3,000 a quarter. Those results also reveal attrition of 12.2 percent, a rate well below the 16.9 percent recorded in the same period of pre-pandemic 2019.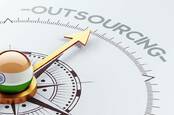 India slashes red tape to make life much easier for outsourcers and outsourcing
READ MORE
Hiring 3,000 over three years in Vietnam therefore doesn't represent massive acceleration but does look like a bet on a largely-untapped source of talent.
United Nations data suggests Vietnam exported just $646m of professional and technical services in 2019, so HCL is making a bet on a nation that hasn't made a big dent in the global IT services market. The Indian company seems to understand the challenge that lies before it, as the announcement of its Vietnam plan outlines its intention to hire graduates and provide online training to others as HCL seeks to create the workforce it needs.
HCL is not a pioneer in Vietnam: Intel has run a test and assembly site there for a decade and the nation is home to plenty of outsourced electronics manufacturing. However, none of HCL's similarly-sized Indian rivals – Infosys, TCS and Wipro – have a presence in Vietnam. And the big consultancy firms mostly offer outposts focussed on finance. For the time being, therefore, HCL has Vietnam to itself, at least among its Indian peers. ®