Larry Ellison says he's not following Oracle to Texas, prefers his private Hawaii pad
It's great being king
---
Last week, Larry Ellison wished staff well as his IT giant Oracle prepares to move its headquarters from Silicon Valley, California, to Austin, Texas... though he apparently will be going in the opposite direction, to Hawaii.
"Following Friday's announcement ... I've received a number of inquiries about whether or not I will be moving to Texas," Ellison said in a note to workers yesterday, the Austin American Statesman reports.
"The answer is no. I've moved to the State of Hawaii and I'll be using the power of Zoom to work from the island of Lanai. Mahalo, Larry."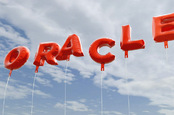 Oracle's ERP and cloud surged in Q2. Hardware grew super-fast. So why was Larry Ellison a tad frustrated?
READ MORE
In 2012 Ellison, right now the world's fifth richest person with an estimated net worth of $84bn, bought 98 per cent of Lanai, Hawaii's sixth largest island for $300m. He has since upgraded its infrastructure, funding renewable energy on the island, and funding new eco-friendly agricultural initiatives, apparently.
So it's not a bad move for Ellison, and he'll still be close to his extensive West Coast homes. He'll no doubt fly into Austin as necessary. As the super-corp's chief technical officer, he can't do everything on Zoom, though we can imagine the 76-year-old tycoon will be taking life easier on the beach rather than being as hands-on as he has in the past.
Folks in Texas are anticipating a large number of Oracle workers moving to the US state, though the biz noted in a regulatory filing last week: "Depending on their role ... many of our employees can choose their office location as well as continue to work from home part time or all of the time." ®