Right-to-repair warriors seek broader DMCA exemptions to bypass digital locks on the stuff we own
Every three years, people try to patch a poorly crafted copyright law
Analysis Right-to-repair advocates are arguing with the US government over what legal powers people have to fix or upgrade their own kit without paying manufacturers.
On June 22, 2020, the US Copyright Office put out a call for petitions to renew existing exemptions to the copyright law that prohibits bypassing the digital locks that control access to software and hardware, and to propose new exemptions.
The law, Section 1201 of the Digital Millennium Copyright Act (DMCA) of 1998, makes it illegal to undo so-called technical protection measures controlling access to copyrighted works and products, irrespective of the purpose of that circumvention. It forbids, for example, decrypting a DVD that contains a copyrighted motion picture – an operation that amounts to illegal math.
But every three years since the year 2000, the Copyright Office, with the assistance of the Librarian of Congress, has decided to temporarily excuse certain forms of digital lock breaking where users of copyrighted works or devices would be adversely affected by the ban on digital lock breaking and opponents can't muster a convincing counter-argument.
In 2018, for example, rights groups won a number of significant exemptions [PDF], including the right to repair, diagnose, and tinker with any software-enabled device, the right to jailbreak personal computing devices, the right to conduct security research on software and firmware, and the right to use excerpts from video discs and streaming video services for criticism or commentary, among others.
The deadline for submissions in the current three year cycle is today, Monday, December 14, 2020, and a handful of advocacy organizations marked the occasion by submitting their exemption proposals and holding a media event to bring attention to the recurring effort needed to fix a law they consider to be fundamentally broken.
In a virtual discussion streamed via YouTube, iFixit CEO Kyle Wiens said his organization, which promotes the ability to repair devices, is trying to win an exemption for repairing game consoles, a privilege denied in 2018. You can see the whole thing here.
"[Section] 1201 is a law that says you have to ask for permission to do something with a product that you own," said Wiens. "It says that certain kinds of math are illegal without permission and we think that the law is fatally flawed and needs to be fixed. But in the meantime, every three years we go to the Copyright Office, hat in hand, asking permission to fix our things."
Public Knowledge, a digital advocacy organization, is joining with iFixit to push for a console repair exemption. Public Knowledge policy counsel Meredith Rose said the DMCA has been weaponized by manufacturers to lock out competition and third-party repair services, which isn't what it was intended to do.
"We believe that owners and users have a fundamental right to repair their stuff, and a manufacturer's business model should never take precedence over basic principles of ownership and use," said Rose, noting Xbox 360 owners should be able to legally repair their aging gaming hardware now that Microsoft will no longer service older products.
Cara Gagliano, staff attorney for the Electronic Frontier Foundation, said her organization, like iFixit and Public Knowledge, wants to expand the scope of software-enabled device exemption to apply to all software-enabled devices, instead of narrow categories of items, and to include not only the right to repair and diagnose these products, but also the right to modify them.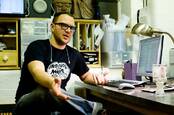 Don't listen to the doomsayers – DRM is headed for the historical dustbin, says Doctorow
READ MORE
"It is a fundamental right of consumers to be able to repair the things they own," said Gagliano. "But we think it's more than that. They should be able to tinker with it, modify the things they own, customize things to work better for them, to make them better for other people too."
The EFF is also asking the Copyright Office to clarify that a previously granted exemption for altering smart TV hardware applies to streaming video devices like Apple TV and Roku.
Trammell Hudson, director of special projects at Lower Layer Labs, described how several years ago, he became frustrated with the limited capabilities of digital cameras and decided to reverse engineer camera firmware to better meet his needs. That led to the creation of an open source developer community focused on modifying camera firmware and Magic Lantern, a software extension to expand the capabilities of digital cameras.
"It's really my firm belief that everyone should be able to customize and repair devices that they own, including modifications to both the hardware and the firmware, and especially that they be able to publish information on how to do this, so that others are able to do the same," he said.
Matt Zieminski, VP of The Repair Association, said consumers don't experience Section 1201 of the DMCA as a copyright protection; they experience it as the reason they can't fix things.
"Today's system has put in place a process where if the owner of a tractor has a unit that breaks down and needs repairs, she has to petition the Librarian of Congress every couple of years for permission to make those repairs," said Zieminski. "And that's not sustainable with a business like a farmer. That's not sustainable for a repair business. That's not sustainable for anybody and if you think critically about it, it's a little bit absurd."
Written responses to the exemption petitions are due by February 9, 2021 and written reply comments from those with opinions on the matters at hand are due by March 10, 2021.
The US Copyright Office is expected to finalize this round of rulemaking [PDF] in the fall of 2021. ®