What a difference 6 months makes: UK retailer Dixons Carphone returns to profitability on the back of high online sales
Revenue from web biz surges 145%
A surge in online sales helped push Dixons Carphone into profitability during the first half of 2020 as it reported its results [PDF] for the six months ended 31 October 2020.
The tech and white goods flinger reported statutory profits before tax of £45m across its global business, compared to a loss of £86m during the same period last year.
The top line for the group was up just 3 per cent in the period, from £4.713bn to £4.859bn, and the business estimated the impact on pre-tax profit since the start of the pandemic at around £155m.
Revenue from Dixons' online business was up 15 per cent to £2.26bn, with sales surging 145 per cent, or by £800m. According to the group's interim report, this strong showing was driven by certain categories of product that performed particularly well.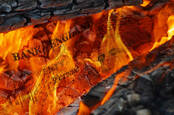 Downwardly mobile? Well, things aren't looking up for Dixons Carphone's phone biz
READ MORE
At the start of the pandemic, TVs and refrigeration products proved popular as people were forced to spend prolonged periods of time at home, and were prone to hoarding food over concerns about shortages. Mirroring industry-wide trends, Dixons faced robust demand for computing and gaming products as well as fitness wearables.
This, it said, helped offset losses from its high-street retail business, which has been hit by national and regional lockdowns as well as malaise in its travel business. Dixons Carphone estimated that trading restrictions and dramatically lower travel volumes have reduced sales in these two business units by at least £320m.
It also noted that the shift to lower-margin online sales and the cost of safely reopening its bricks-and-mortar stores (including purchases of sanitiser and PPE) have reduced pre-tax profits by £155m.
There were some dark spots, particularly in Dixons Carphone's UK and Ireland mobile retail businesses, which recorded a loss of £44m. Revenues fell 54 per cent, from £830m in H1 2019/20 to £384m during the same period this year. This plunge was attributed to the March decision to close all UK Carphone Warehouse stores, which saw mobile sales shift online and to dedicated sections of Currys PC World stores.
Just six months ago, the ailing unit business a 20 per cent year-on-year drop in revenue to £1.589bn for the 12 months ended 2 May, and a loss before tax of £104m. At the time, the firm chalked this up to the impact of "COVID-19 ...on the Mobile business."
At the start of the pandemic, Dixons Carphone furloughed all in-store personnel and staff operating from its HQ. Support from the UK and Irish governments totalled £103m, which included wage subsidies for furloughed workers and business rates relief. It did not reapply for the furlough scheme during the second lockdown, which ran from 5 November to 2 December.
The tech retailer also adopted several savings measures including, as first reported by this publication, executive pay cuts and the suspension of its dividend. Despite the return to profitability, Dixons Carphone said it has no plans to restore shareholder payments. ®