This article is more than 1 year old
MariaDB courts Microsoft Power BI users with a taste of its query adapter
Could this be another sign of more openness from Redmond?
MariaDB is cosying up to Microsoft and its army of Power BI platform users with the offer of a query adapter.
The MySQL fork slinger aims to give Power BI punters access to data analysis and visualisation of live data on-prem or in the cloud through the MariaDB DBaaS SkySQL.
MariaDB said Microsoft had only been able to access as much as 1GB of data from MariaDB or MySQL databases within Power BI. With the query adaptor, the goal is to offer access to all the data in the MariaDB system, including the massively parallel processing (MPP) delivered in the SkySQL cloud data warehouse.
The approach by MariaDB of offering both a transactional database and a columnar/analytical database in a single system had impressed analysts when it announced Kubernetes support for SkySQL earlier this year.
Rob Hedgpeth, director of developer relations for MariaDB, told The Register that SkySQL uses a distributed column-based database storage engine called ColumnStore, designed to improve analytical performance while ultimately relying on object storage such as AWS S3.
"ColumnStore also does not require any performance-enhancing indexes to be added as it's specifically designed to handle query processing on massive amounts of data," he said.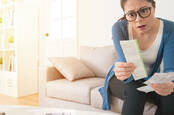 Banking software firm tiptoes off to the cloud with MariaDB after $2m Oracle licence shocker
READ MORE
While touting SkySQL as an option for data warehousing, MariaDB was vague on the number of concurrent queries it could support, an area where incumbent database developers such as Teradata and Netezza say they can support thousands of users.
"SkySQL Power customers can work with us on customization options to adjust the maximum number of connections," Hedgpeth said.
Nonetheless, the collaboration between MariaDB and Microsoft, with a vested interest in its own relational database, SQL Server, could be a sign of a more open approach from the beast of Redmond, at least in its Power platform.
"Microsoft understands that users need interoperable products, and they cannot be bound to a single database, or more generally to a single vendor," said Federico Razzoli, director and founder of database consultancy Vettabase.
Evidence of the strength of MariaDB's shift to analytics comes from the investments MariaDB Corporation and the MariaDB Foundation have made in more advanced SQL capabilities, temporal tables, the CONNECT storage engine, and ColumnStore, Razzoli said.
"I understand that the Direct Query Adapter was mainly developed to allow Microsoft customers to use ColumnStore," he said, citing the task MCOL-3935.
"ColumnStore is still far from perfect: in particular, its stability can be improved," Razzoli added. "But it's being worked on, and it is a promising project. While MariaDB marketing tends to associate it to SkySQL, it can be installed on other services as well." ®