Alibaba Cloud sets its VMware partnership snowballing with hybrid storage appliances
Reveals on-prem storage offerings and new push to have consultants sell 'em
---
As Amazon Web Services' re:Invent gabfest kicked off a couple of weeks back, Alibaba Cloud told the world it had "revamped" its hybrid cloud offering with a couple of new appliances – but didn't reveal any details about the devices.
Which rather left us unable to assess whether this revamp could advance Alibaba's ambition to have its cloud taken more seriously outside of mainland China and its few strongholds in south-east Asia.
Now Alibaba has revealed to The Register just what it has on offer – and that its revamp may not cause much consternation among storage vendors but does challenge rival hyperscale clouds.
One of the new devices is called the Hybrid Backup & Recovery HBR appliance, and it can pack between 2TB and 96TB of local storage that it can upload to the Alibaba cloud at a terabyte-per-hour. The machine can act as either a gateway that replicates local storage arrays into the Alibaba cloud, or can store VMs and mirror them to a cloudy backup vault and have them failover to the cloud.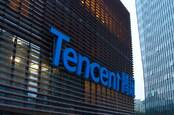 Tencent admits to 'soft' cloud growth compared to hyperscale peers
READ MORE
The appliance supports VMware and VMware alone, perhaps a reflection of the partnership between Alibaba/Virtzilla partnership behind the great firewall .
The backup software appears to be Alibaba's own.
The other device is the Hybrid Cloud Storage Array, and it offers on-prem storage with the chance to extend operations into the cloud while offering a single logical array and set of services.
Alibaba has gone large on these boxes, offered three configurations that top out at 600, 1,600 and 2,800 drives apiece, all with a 2U, Intel-Xeon-powered controller on top.
Neither device appears to have unique capabilities other than their integration with the Alibaba cloud. The likes of NetApp, Pure Storage, Dell EMC, and HPE have the core functionality covered.
But the Alibaba integration looks to be the point here, because the Chinese goliath is advancing the new devices as ideal for smaller businesses to take advantage of hybrid cloud storage and has revised its partner program to hopefully enlarge its sales presence.
Rival hyperscale clouds have alliances with enterprise storage vendors and integrations with their own on-prem kit, but those products are not pure-play storage devices like Alibaba's new kit. AWS focuses on compute and some storage for out-of-the-way locations, while Azure prefers converged infrastructure and emphasises its NetApp partnership for hybrid storage.
Alibaba has obvious advantages in its home market, where it has been all-but-anointed as an important enterprise that will advance China's industry. In the markets it has targeted for expansion it now has native cloud integration and partners it is pumping up to prioritise that offering ahead of traditional array vendors. And as such partners typically make money on their customers' hardware purchases and cloud consumption, Alibaba could do decently with this offer now that the odour of vapourware has been dispelled. ®