This article is more than 1 year old
Wait ages for an antitrust battle and three come along at once: Google sued by 38 US states over search monopoly
Silicon Valley titan allegedly screwed rivals with exclusionary agreements
On Thursday Google was hit for the third time in as many months in the United States with an antitrust lawsuit, once again focused on the internet giant's alleged monopolization of the search advertising market.
The legal challenge [PDF] was filed in a District of Columbia federal court by Colorado Attorney General Phil Weiser on behalf of a coalition of 38 state Attorneys General. The states claim Google has engaged in anticompetitive conduct to maintain its dominance of the search advertising market, denying netizens the benefits of competition and harming advertisers with lower quality results and higher prices.
"Google's anticompetitive actions have protected its general search monopolies and excluded rivals, depriving consumers of the benefits of competitive choices, forestalling innovation, and undermining new entry or expansion," Weiser said in a statement. "This lawsuit seeks to restore competition."
Google argues the lawsuit seeks to dictate how it designs its products and services. "This lawsuit demands changes to the design of Google Search, requiring us to prominently feature online middlemen in place of direct connections to businesses," said Adam Cohen, Google's director of economic policy, in a blog post.
The Connected Commerce Council (3C) – described by The Washington Post as "a Washington-based nonprofit that bills itself as a voice for small businesses," even as it "counts Amazon, Facebook and Google as 'partners'" – managed to sound as if it were working from the same talking points.
"In every market, middlemen drive up costs, drive down value and drive small businesses further from their customers," said 3C president Jake Ward in a statement emailed to The Register. "Intervening on behalf of billion-dollar publicly-traded intermediaries insults small businesses and harms consumers. To do so now is nuts."
The Colorado-and-friends legal challenge follows a similar lawsuit filed on Wednesday by Texas Attorney General Ken Paxton on behalf of a group of 10 State Attorneys General, and a federal antitrust lawsuit from the US Justice Department in October.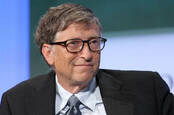 Today's tech giants won't be as naive as I was in DoJ dealings, says former Microsoft chief Bill Gates
READ MORE
This latest sueball makes allegations similar to those leveled by the DoJ, namely that Google maintains an illegal monopoly in the three ad markets – general search, general search text advertising, and general search advertising – via exclusionary agreements that deny rival search engines distribution through 80 per cent of browsers and 99 per cent of mobile devices.
But it expands on these allegations with additional claims. The complaint says Google has entered into exclusionary partnerships with makers of mobile devices, connected home appliances, and carmakers to favor its own voice assistant technology and to exclude rivals like Amazon's Alexa.
For example, Google is alleged to have denied device makers the ability to run multiple voice assistants concurrently on the same device.
"Because of the concurrency threat, Google requires television, speaker, and other home device makers to sign restrictive contracts, such as the anti-forking agreements and other restrictive measures, that prevent competitors from reaching consumers through new channels for search distribution and deny a valuable feature—concurrency—from being deployed in the market," the complaint says.
The legal filing makes similar claims about Google Automotive Services, a bundle of Android offerings that come with "restrictive and exclusionary terms" to keep the likes of Alexa out of cars.
The Texas lawsuit also includes the startling allegation that Google made a deal with Facebook in 2015 to gain access to people's end-to-end encrypted WhatsApp messages and files.
WhatsApp isn't mentioned in the Colorado lawsuit and during a background media briefing Google held for journalists on Thursday afternoon, those representing the company said the WhatApp claim was inaccurate – the arrangement, said to have nothing to do with advertising, allowed WhatsApp users to store photos and videos in Google Drive, if they chose to do so. Apple, it was claimed, made a similar deal with WhatApp for storing files in iCloud.
Google has been fending off government intervention since 2008 when the Department of Justice denied Google's plan to partner with Yahoo!, then a rival in the search market. The EU began its own antitrust inquiry into Google's search ad business in 2010 and eventually targeted three Google businesses – Shopping, AdSense, and Android. In the years that followed, those investigations led to over €8bn in fines.
US authorities during this period proved less enthusiastic about litigation. The US Federal Trade Commission in 2013 decided not to pursue an antitrust case against Google because the company agreed to change its business practices.
Google hauled out the FTC's rationale for leaving the company alone during its media briefing, citing the agency's past statement [PDF] about the body's decision to end its antitrust case.
"Reasonable minds may differ as to the best way to design a search results page and the best way to allocate space among organic links, paid advertisements, and other features," the FTC said. "And reasonable search algorithms may differ as to how best to rank any given website. Challenging Google's product design decisions in this case would require the Commission – or a court – to second-guess a firm's product design decisions where plausible procompetitive justifications have been offered, and where those justifications are supported by ample evidence."
That makes it sound like this is a design dustup, a debate about colors, fonts, and layout. But the focus of these cases is on business practices alleged to unfairly exclude competition.
The FTC said a key issue was "to determine whether Google changed its search results primarily to exclude actual or potential competitors and inhibit the competitive process." And seven years ago, it concluded that Google's search design changes were implemented to improve search result quality, brushing aside any negative impact on competitors as "incidental to that purpose."
Whether these latest antitrust cases move forward separately or get combined, US courts will have an opportunity to reevaluate what the FTC wrote off as simply Google's efforts to improve its products. Or Google could choose to settle by promising, yet again, to change its business practices. ®