This article is more than 1 year old
Raspberry Pi to anoint 'Design Partners' it will recommend for industrial applications
You'll need to be more than a solo shop and have proven Pi prowess to score a listing
The Raspberry Pi Foundation has decided to offer more support for industrial customers by creating a program that offers them help to build Pis into products.
The new "Design Partners program" is open to companies "with specialist knowledge and proven expertise in designing with Raspberry Pi." By appointing such partners, and offering to connect them with organisations contemplating Pi-based products, the Foundation hopes to create more roles for its computers.
There's already plenty of demand for the Pi in industrial settings: when launching the new Raspberry Pi Compute Module in October 2020, chief Pi-man Eben Upton revealed that more than half of the Foundation's annual output of seven million Pis are used in industrial and commercial applications. The post announcing the new program says "The industrial market for Raspberry Pi has grown over the years, and now represents around 44% of our annual total sales."
The new program will be open to organisations that offer "hardware, software, or mechanical design services with Raspberry Pi". An application form to be named a Design Partner says members must "be an operating business with more than one employee and have proven expertise with relevant products or services" plus "a verifiable history of products or services in the areas of expertise you select."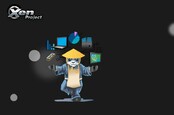 Xen Project officially ports its hypervisor to Raspberry Pi 4
READ MORE
Areas of expertise include robotics, sensors, thin clients, automation, robotics, and consumer electronics. The Foundation's roots are reflected with the inclusion of an educational expertise category.
Applicants won't need to work on the bleeding edge: the post announcing the Design Partners program says "typically sales of a consumer product drop off once a new product is released, but we still see incredible sales of older models of Raspberry Pi. Our inference is that these are destined for embedded applications, where changing to the latest model is not practical."
Those approved as Design Partners will be listed online, and the Foundation says they'll be periodically probed to ensure proper performance. The Foundation has also created a new page promoting the Pi in an industrial setting, to drive demand for both the Pi and the new Design Partners. ®