Updated The president and head of Samsung Electronics' mobile comms business appears to have acknowledged that the Galaxy Note is no more - at least as a unique product.
In a hagiographic post pondering 2020 and looking ahead to Samsung's product plans for the new year, president Dr. TM Roh wrote: "We've also been paying attention to people's favorite aspects of the Galaxy Note experience and are excited to add some of its most well-loved features to other devices in our lineup."
Roh also pledged that 2021 will see Samsung's mobile devices "expand highly advanced on-device AI capabilities within the Galaxy family, enabling our devices to continually learn from daily activities and routines to take better pictures and videos, maximize battery life and storage space, optimize displays and much more."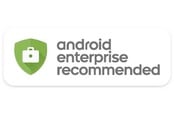 Samsung finally admitted to Google's Enterprise Android Recommended club
READ MORE
The post talked up better cameras, the debut of more foldable devices, and promised "incredible connectivity capabilities that will transform the way you open doors and enable seamlessly integrated car experiences that make personalized car connectivity a part of your digital life."
Samsung launched its most recent Note, the model 20, with improved handwriting recognition and deeper integration to Windows. Those features were said to cement its role as a device with the potential to let busy business users get more done on the run, without the need to carry a PC and a phone. However, at the device's launch The Register was also treated to talk of how well its screen can handle games, a new consumer-friendly emphasis for a product suggested as a great all-rounder.
The Register imagines that Samsung could make the S-Pen that was the Note's main point of difference an option on other Galaxy devices, perhaps even denoting them as a made-for-business variant present across the range rather than relying on a single product to tempt besuited buyers. Doing so would give Samsung a chance of more premium productivity-centered sales, more often, rather than hoping that the Note creates its own buying season. ®
Updated at 0530 UTC December 17 to add
A Samsung spokesperson has told Korean newswire Yonhap that the company will release a Note product next year and that the post does not indicate the death of the product.
Similar topics
Narrower topics