This article is more than 1 year old
Dutch officials say Donald Trump really did protect his Twitter account with MAGA2020! password
And no, we're not going to prosecute the bloke who found out
Dutch prosecutors have confirmed what many already suspected about President Donald Trump: that he's an idiot. At least when it comes to choosing passwords.
Back in October, Dutch citizen Victor Gevers claimed to have accessed the President's Twitter account, @realdonaldtrump, with the password MAGA2020! It was discovered using just his fifth attempt to guess.
Gevers was stunned at how easy to guess the discovery was and, equally amazingly, that there was no apparent additional security behind the account, such as two-factor authentication. Gevers shared screenshots of the user-side of the account with the Dutch press to prove he had gained access and may have used the account access to tweet a link to a satirical website as the President.
Skeptical it would have been that easy to get into such an influential and safeguarded Twitter account with 88 million followers, everyone refused to accept it had happened. The White House denied it with a spokesperson saying: "This is absolutely untrue, but we are not commenting on security measures for the president's social media accounts."
Twitter also poured cold water on the idea: "We've seen no evidence to corroborate this claim, including from the article published in the Netherlands," a spokesperson told The Reg. "We proactively implemented account security measures for a designated group of high-profile, election-related Twitter accounts in the United States, including federal branches of government."
But in reality...
But now the Dutch authorities reckon it was all true. They investigated the situation and have concluded that things happened exactly as Gevers claimed. At the same time, however, they have announced they will not be pursuing a prosecution because he acted ethically.
Gevers informed the FBI, Twitter, White House, and the CIA about the fact he had broke into the account, and gave tips on how to fix it. They didn't respond though the next day it was locked down and a few days later, Gevers met up with the US Secret Service in the Netherlands.
"The hacker released the login himself," Dutch police noted. "He later stated to police that he had investigated the strength of the password because there were major interests involved if this Twitter account could be taken over so shortly before the presidential election."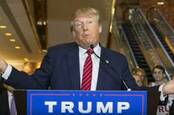 After Dutch bloke claims he hacked Trump's Twitter by guessing password, web biz says there's 'no evidence'
READ MORE
As a result of his action, Gevers met special circumstances for electronic intrusion, and the Netherlands Public Prosecution Service decided that therefore he is not criminally liable. It helps that Gevers has been a white hat hacker for over 20 years.
Even with the events independently confirmed, there has still been no response from the White House over its security practices, nor from Twitter which must be wondering how it wasn't even able to tell that its most public account has been wrongly accessed, even when it was told how and when it happened.
And if you thought all that was bad enough, it turns out that this wasn't the first time Gevers has got into Trump's twitter account: back in 2016, he pulled off the same feat by typing in the reality TV showman's famous catchphrase: yourefired.
It's worth noting there is less than a month before no one has to care what appears on Trump's Twitter feed ever again. ®