Alibaba admits it built facial-recognition-as-a-service to detect oppressed Uyghur minority in China
Repudiates the work, says it was never used by a customer. Which is just what Huawei said
---
Alibaba Group today admitted its cloud business developed what it is described as "a facial recognition technology … that included ethnicity as an algorithm attribute for tagging video imagery," then vowed it will never again see the light of day.
The Chinese web and e-commerce giant also made references to "recent reports" about this technology. The Register believes that points to this December 16 article by independent video surveillance analysts and consultants IPVM, which collaborated with The New York Times on this piece.
Both articles report that Alibaba Cloud's website openly offered the ability to detect "Uyghur/ethnic minority" faces in video streams, plus real-time alerts when Uyghurs appeared in view. Both stories add that not long after they asked Alibaba Cloud about the service, references to it disappeared from the company's website.
China oppresses the Uyghur people within its borders, and is said to have forcibly moved over one million of them – Chinese citizens all – to internment and reeducation camps that aim to suppress their culture and practice of Islam. China justifies the campaign as an anti-extremism measure.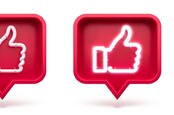 Alibaba chief says China's new internet laws aren't just good, they're right and welcome and necessary
READ MORE
IPVM's report noted that Alibaba Cloud "claimed, without evidence or explanation, that these features were only used 'within a testing environment'."
The Alibaba Group's admission today stated the super-org "never intended our technology to be used for and will not permit it to be used for targeting specific ethnic groups, and we have eliminated any ethnic tag in our product offering."
"This trial technology was not deployed by any customer," its post added. "Racial or ethnic discrimination or profiling in any form violates Alibaba's policies and values," it adds, before wrapping up with: "We do not and will not permit our technology to be used to target or identify specific ethnic groups."
Alibaba's declaration that it developed this capability spells trouble because the United States has already banned Chinese AI startups for being complicit in the crackdown on China's Uyghur population.
But it appears that China has sought this capacity from several suppliers, as Huawei recently admitted that it, too, had developed a test system capable of detecting Uyghur but had not put it into production for any clients. ®