This article is more than 1 year old
Google AMP gets a shock to its system as advisor quits, lawsuit claims foul play
No one's AMPing up the love
Google's Accelerated Mobile Pages technology, known as AMP among web publishers, took a beating this week as an antitrust lawsuit filed by the Attorney General of Texas charged that the ad biz used AMP to hinder competition.
And on Friday, Terence Eden, a member of the AMP Advisory Committee, which was formed two years ago in response to criticism that the AMP project ignored publisher concerns, announced his resignation, citing the project's failure to make the web better.
AMP was created by Google in 2015, ostensibly as a way to make mobile web pages load faster but also as a defense against content formats like Apple News Format and Facebook Instant Articles. It requires web developers to code their web pages in a particular way using a subset of HTML and JavaScript to ensure the pages can be loaded efficiently.
The technology has had detractors almost since its inception, based on claims it disempowers publishers by disassociating content from its domain of origin – Google serves cached AMP articles from its servers – and cements Google's already considerable power over the web.
By 2018, several months after the publication of an open letter opposing AMP, Google attempted to mollify critics by broadening governance of the open source project beyond Google employees.
The ad biz put further distance between itself and AMP in June, 2020, when it surrendered AMP to the OpenJS Foundation. And in a concession last month, following the US Department of Justice's antitrust lawsuit in October, Google said it will end preferential treatment for AMP pages in its mobile Top Stories carousel come May, 2021.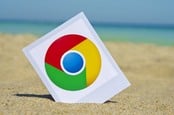 Google promises next week's cookie-crumbling Chrome 80 will only cause 'a very modest amount of breakage'
READ MORE
Any goodwill Google won through its actions could be undone if the claims about AMP in the Texas AG's complaint against Google prove true.
After the complaint was made public, Robin Berjon, VP of data governance at the New York Times, said on Twitter, "Every time I point out that AMP is bad, someone from Google will try to tell me it's not."
"The @TXAG complaint indicates that Google has documented exactly how bad AMP is, and ties it to a deliberate play to prevent competition from header bidding."
Bid for eyeballs
Header bidding is a way websites can auction ad space to multiple ad exchanges at once. It's an alternative to the "waterfall" or "daisy-chain" approach where space gets auctioned to bidders sequentially. Header bidding is said to be more advantageous for publishers by allowing them to get better prices for their ad space.
The Texas AG's complaint against Google claims that Google abused its search market monopoly power to stop header bidding as a way to ensure ad transactions went through its own ad exchange.
"Header bidding is only possible if publishers can insert JavaScript code into the header section of their webpages," the complaint says. "To respond to the threat of header bidding, Google created Accelerated Mobile Pages ('AMP'), a framework for developing mobile web pages, and made AMP essentially incompatible with JavaScript and header bidding."
The complaint further claims that Google's transfer of AMP to the OpenJS Foundation doesn't change the company's capacity to control the project because "Google controls the foundation's board and debates internally." It also alleges that Google "falsely told publishers that adopting AMP would enhance load times" and that the company went so far as to hinder non-AMP ads "by giving them artificial one second delays" to convince publishers not to use header bidding.
Google did not respond to a request for comment.
Whether or not these claims hold up in court, Eden's departure from the AMP Advisory Committee doesn't help. "The stated goal of the AMP AC is to 'make AMP a great web citizen,'" he wrote in his valedictory post. "I am concerned that – despite the hard work of the AC – Google has limited interest in that goal."
Asked to elaborate, Eden in an email to The Register said, "I don't know what Google's motives are. But AMP has not been responsive to the needs of users, publishers, or the web community. We need an open, standards based approach to the web."
Eden in his post observes that Google has justified its support for mobile web app optimizations like AMP by asserting, without supporting data, that the mobile web is dying and people are shifting to native mobile platform apps.
"Every minute spent in an app is a minute not spent browsing the web and seeing Google's adverts," he explained in his email. "AMP was meant to bring the speed of apps to the web. I don't think that has worked."
And yet the web may be stuck with AMP for a while. In a blog post in July, EFF staff technologist Alexis Hancock wrote:
"At this point in time with the AMP project, Google can't retroactively release the control it had in AMP's adoption. And we can't go back to a pre-AMP web to start over. ...All we can do now is learn from the process, and try to make sure AMP is developed in the best interests of users and publishers going forward." ®