This article is more than 1 year old
VMware adds vim and vigor to vMotion between different vCenter servers
Improved cloud-hopping capability started as a mere Fling, make AWS an easier target
VMware has added a new and simpler way to move virtual machines between private clouds, or private clouds and the public cloud.
"vMotion" – the practice of moving VMs to hosts and/or different private clouds with little disruption – has been one of VMware's best tricks for years. But in practice it has not always been easy because large-scale VMware rigs often use multiple instances of vCenter, the company's tool for managing VMs and hosts. Moving VMs from one vCenter implementation to another has been possible for a few years, but requires another tool called the "Platform Services Controller" and that runs "Enhanced Linked Mode".
Enhanced Link mode works perfectly well, but VMware's recommended hardware to make it all happen requires some extra tin over and above a conventional vCenter rig. And even with that hardware in place, vMotion would only work if the vCenter servers being used were in the same single sign-on (SSO) Domain. Which is a problem because there are plenty of reasons not to have vCenters share that domain.
But as VMware senior staff solution architect William Lam noticed, the situation was an artificial constraint of the vSphere UI. VMware's APIs didn't forbid the practice of moving workloads between vCenter servers in different domains.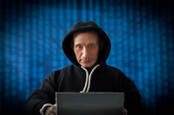 Kremlin hackers are right now exploiting security hole in VMware software to hijack systems, NSA warns
READ MORE
So he fixed the limitations of the UI, first with a script and then with a cmdlet that VMware issued as a "Fling" – an unsupported but probably-production-ready piece of code that VMware offers as downloads for the adventurous.
The Fling worked: Lam wrote that it found an appreciative audience and customers even used it to migrate over 10,000 VMs.
Now VMware has made it an official feature in vSphere 7 U1c, its most recent just-about-monthly update.
Now known as "Advanced Cross vCenter Server vMotion (XVM)", the feature has been taken out of a Fling and made a feature of the vSphere UI.
Now that it's landed, moving VMs into clouds should be easier, and the barriers between VMware private clouds are somewhat lower. That offers even more changes to treat an organisation's hardware resources as just one logical pool of compute to ladle out as and when needed.
vSphere 7 U1c also adds easier maintenance, more metrics from NICs, support for third-party vSAN plugins to monitor storage performance and enhancements to VMware's Tanzu container platform.
And of course, there are also patches and fixes, all of which are detailed in the release notes. But VMware appears to be most excited about XVM and it's not hard to see why at a time the company says hybrid cloud that can be managed as a single, consistent, entity. With Amazon and Microsoft recently introducing enhanced hybrid options, and Nutanix always a threat, XVM buttresses VMware's offering in subtle-but-important ways. ®