This article is more than 1 year old
Sun, sea and sad signage: And lo, they saw a shining light in the sky... oh, it's a BIOS error
Santas sled of bork comes to Lanzarote
12BoC Viva Las Borkas! A trip to warmer parts today and a sign that seems to be showing us that most of unusual of things: a bork within a bork, on this, the eighth instalment of our Twelve Borks of Christmas (12BoC) series*.
Spotted by Register reader David outside a bus station at Lanzarote's Playa Blanca, a billboard that normally flings marketing [Google Maps] at waiting wannabe-passengers looks like it is having a bad time of things.
David's first picture showed us the poor thing glowing in the distance, and made us think first that we were looking at a UFO sighting or maybe the premature arrival of the baby jeebus.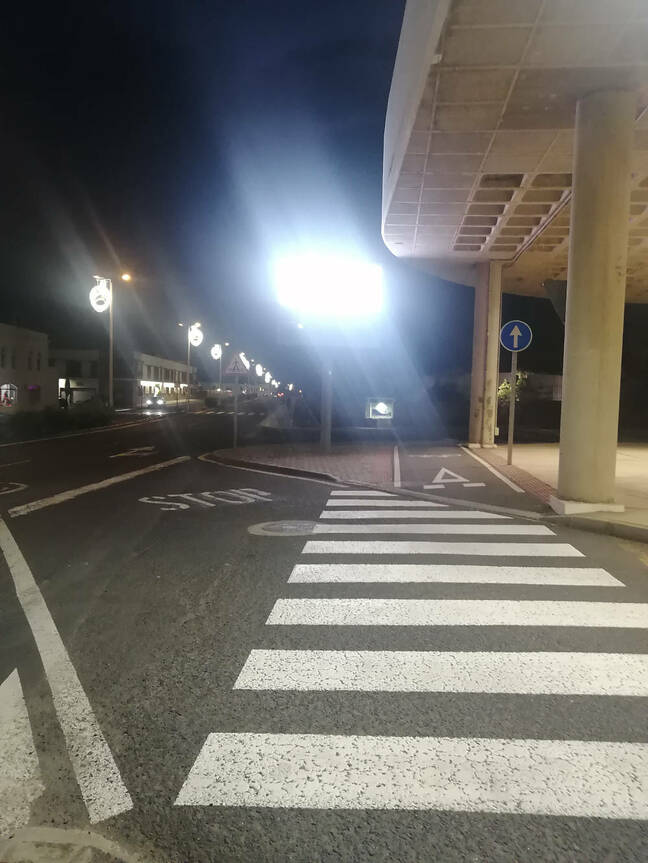 Click to enlarge
However, a closer inspection showed the sickly sign looking in a great deal of distress, although truncation prevents us from knowing exactly what it means. BIOS has detected unsuccessful... what? An unsuccessful marketing campaign (and so it did the honourable thing.) Career choices in the waiting passengers?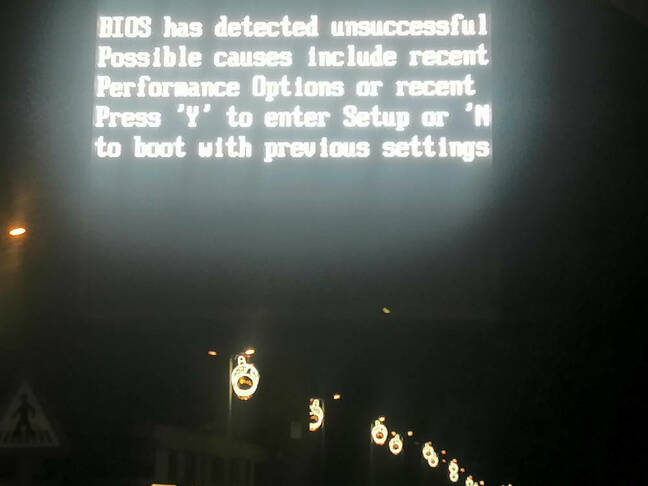 Click to enlarge
Or maybe it's just "POST attempt(s)" – a message that some PCs throw up when something – perhaps some duff hardware or some ill-judged tinkering in the BIOS – stops the boot process from working.
It's all speculation, of course, since the sign looks like it is limited to 30 characters horizontally of cheery system text, thus hiding any further clues of system codes relating to the failure. A bork within a bork, if you will. Like Hamlet, except with signage (and less death.)
There is, alas, no keyboard. So hitting "Y" to jump into the BIOS setup isn't an option. "N", we're guessing, fires off some sort of cancellation. Certainly, we've seen similar error screens (usually as a result of doing something silly to the BIOS settings) that allowed a restart with the last known good configuration.
Still, it's good to see Lanzarote getting into the swing of things with those Christmas decorations, even though we're not entirely sure what it is the authorities have slung from the lamp posts. The sign may be borked, but the festivities will carry on. ®
A little ditty we are calling: The 12 Borks of Christmas
* ♬ On the 8th day of Christmas, the bork gods sent to me:
A bork within a bork,
Scottish parking whi-i-i-i-nge♩------♩ ,
And a server they said had ceased to be ♫