This article is more than 1 year old
Pick an end, any end: Lost that critical Christmas cable? We know how you feel
'You are fettered,' said Scrooge, trembling. 'Tell me why?'
12BoC It's that Christmas feeling: scrabbling around for the correct cable to attach a poppet's new toy to the family TV. Getting into the swing of things, today's bork, the ninth in our Twelve Borks of Christmas (12BoC) series*, sees something similar on a screen outside Waitrose.
Register reader Ian Bonham, garbed in the most fetching of hi-vis, spotted this distressed product of JCDeceaux "outside posh hummus hustlers Waitrose" in the historic Suffolk town of Bury St Edmunds.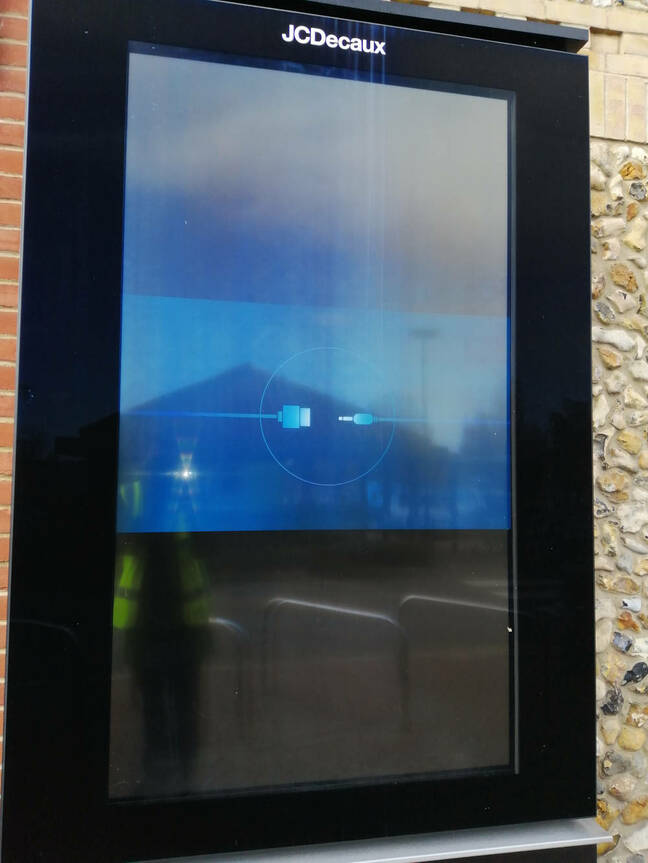 Click to enlarge
Normally serving up steamy piles of product pitches to passing punters, the screen looks to us like it might be showing some form of connection error. It's not one with which we're altogether familiar, although we're pretty sure it isn't a lure to tempt customers into the store to purchase the cables within.
Then again, it is the season to discover that that all-important gift-wrapped device did not come with that critical cable in the box. As an example, it's why opting for the full kit rather than barebones incarnation of the Raspberry Pi 400 might make sense for some; we strongly doubt the Bury St Edmunds Waitrose will have the unusual HDMI cable demanded.
As for the signage itself, it looks like part of JCDeceaux's "Channel Waitrose", a bunch of 75-inch digital screens installed at 100 Waitrose stores across the UK.
Accepting a variety of formats (jpg, mp4 or mov) the portrait screens feature a traditional 1080 x 1920 resolution and can show static or moving images in five-second slots. Political messaging is frowned upon, and adult content is similarly verboten. Bork, however, seems to be perfectly acceptable. ®
A little ditty we are calling: The 12 Borks of Christmas
* ♬ On the 9th day of Christmas, the bork gods sent to me:
Fetch the cable guy,
Scottish parking whi-i-i-i-nge♩------♩ ,
and a server they said had ceased to be ♫