Intel accused by distributor of breaking promises, shipping subpar enterprise-friendly Falcon 8+ drones
Tech slinger upset it can't unload $560,000 worth of flying Chipzilla gizmos
---
A drone distributor has sued Intel for hyping its Falcon 8+ drone system and for delivering a supposedly subpar product without the promised capabilities.
The complaint [PDF], filed last week by New York-based Stampede Presentation Products in a US district court in Delaware, claims breach of contract and breach of good faith dealing. It contends that Intel's Falcon 8+ drone, intended for enterprise applications like aerial facility inspection and land surveying, is an overpriced, underperforming fire hazard.
Intel announced the Falcon 8+ drone in October 2016, after acquiring German drone maker Ascending Technologies in January of that year. Under then-CEO Brian Krzanich, Chipzilla made other drone-related investments, such as its September 2016 purchase of Movidius, a maker of computer vision chips, and its injection of $60m into Chinese dronemaker Yuneec International Co. in 2015. But after Krzanich – who oversaw America's aviation watchdog's Drone Advisory Committee – was ousted in June 2018, Intel's passion for drones appears to have cooled.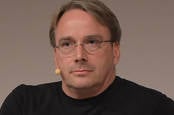 New year, new rant: Linus Torvalds rails at Intel for 'killing' the ECC industry
READ MORE
Stampede, now doing business as Exertis USA, entered into a Falcon 8+ distribution deal with Intel in August 2017, and after seeing Intel's keynote speech the following month at the InterDrone trade show and the chipmaker's demonstration of its RealSense anti-collision and stability technology, the drone distie committed to its first purchase order.
But RealSense, the complaint says, was never delivered for the Falcon 8+. Intel, however, maintains a website describing the technology, which presently appears to be available through other products.
The chipmaker's cloud-based visual data management system Insight, described in the court filing as a way to let users manage complex data sets and obtain automated analytics, is also said to have never made it to the Falcon 8+.
Distie Stampede said that when it, alongside dealers who would potentially resell the product to end users, actually received training on Falcon 8+ hardware, they allegedly saw "a discernible gap between promise and actual product performance."
A comedy of errors
Among the claimed problems: there was no "appreciable form of graphic user interface despite a Microsoft surface tablet built into the cockpit controller," the screen wasn't bright enough for usage during sunny conditions, the navigation mechanism was outdated and inadequate for such a pricey system (~$10K+), the drone couldn't capture stabilized video because of its gimbal design, and the device never managed to achieve its minimum advertised flight time of 16 minutes.
The Falcon 8+ also presented a fire risk, it is said.
"Not only was the hardware technologically inferior to that of competitors, it also experienced well publicized failures including a March 28, 2019 Intel safety alert relating to batteries overheating and catching fire during charging," the complaint says.
"Coupled with already existing concerns regarding the inability of the battery to generate flight times as promised, the safety alert further eroded public confidence in the product and accentuated difficulties in Stampede's sale of the product."
By March 2018, Stampede had a significant glut of unsold drones and invoices from Intel amounting to more than $1m. As recounted in the complaint, Stampede was withholding payment and Intel was ready to terminate the deal and write-off the unpaid invoices as a loss. So the two companies negotiated, with Intel letting on that its Insight analytics platform would not be ready until Q3 or Q4 of 2018.
Stampede, swayed by Intel's promises about forthcoming drone capabilities and its "just around the corner" Insight platform, ultimately amended its deal to pay its open invoices with the understanding that Intel would agree to take back drones Stampede could not sell.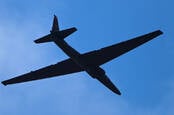 You can be my wingbot any time – US military successfully runs AI system on spy plane
READ MORE
But Intel, it's claimed, declined to take back unsold inventory, and Stampede says it never would have agreed to pay Intel without the company's commitment to take back the drones. The distributor said it's sitting on $560,000 worth of unsellable drones and it wants a refund.
Stampede claimed Intel, on August 30, 2019, announced that the Falcon 8+ drone would be discontinued effective November 28, 2019.
But Intel insists the Falcon 8+ program is alive and well. "Intel continues to offer technologies for the drone ecosystem including compute, sensors, geovisual data management solutions and drone light shows," a company spokesperson told The Register in an email. "The Intel Falcon 8+ system remains available through our distributors."
The Register asked Intel to address the allegations in the lawsuit. We've not heard back.
Stampede/Exertis CEO Kevin Kelly could not be immediately reached for comment. ®