This article is more than 1 year old
New York Stock Exchange bins China's three biggest telcos
As China launches Alibaba antitrust probe, warns Tencent, and the clock keeps TikTok-ing for Oracle
The Register's writers and readers may have taken a few days off, but the US/China trade war rumbled on regardless. So let's get caught up, shall we?
The big item in the break was the New York Stock Exchange (NYSE) announcing [PDF] that it would de-list China's big three telcos: China Telecom, China Unicom, and China Mobile.
The Exchange said it was doing so to comply with US president Donald Trump's November 2020 executive order that included the three carriers on a list of Chinese companies in which the USA prohibits local investment.
The NYSE will therefore handle trades on January 7th and 8th, 2021, but then suspend trading from January 11th.
On Monday January 4th, the three telcos issued a statement* acknowledging the NYSE's decision, but also saying they have "not received any written notification from the NYSE on its decision to delist".
The statements – all filed with the Hong Kong Stock Exchange – also point out that the shares traded on the NYSE represent a small fraction of their total scrip and trading volumes. Which isn't quite laughing off the situation – because the statements all warn investors to be wary – but does point out that the NYSE isn't entirely necessary to investors in the three carriers.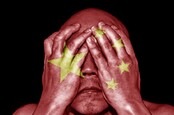 Alibaba admits it built facial-recognition-as-a-service to detect oppressed Uyghur minority in China
READ MORE
The three carriers are state-controlled and are the only companies allowed to offer telecoms services in the Middle Kingdom. The USA alleges they're therefore tangled up with China's military and wider efforts to compete forcefully, and perhaps not fairly, with global rivals.
China's financial services market is less tightly-controlled by Beijing, which is one reason Alibaba waded into the field with loan products that didn't always require borrowers to provide collateral. China's financial regulators saw those instruments as so risky they stopped the super-colossal IPO of Alibaba's finance business , the Ant Group.
In the shadow of Christmas, Chinese authorities took more action against Alibaba. The People's Bank of China announced its intention to "supervise and guide" Ant Group and its products. And the nation's State Administration for Market Regulation weighed in with a probe into whether Alibaba's web store was behaving as a monopolist by denying rivals access to its platform.
Alibaba's charismatic and super-famous founder Jack Ma was nowhere to be seen as those announcements were made. He was even replaced as a judge on a reality show that awards prizes from the Jack Ma Foundation. That's led to plenty of speculation he's been politely told to stay shtum after his initial reaction to the Ant Group IPO cancellation was perceived as criticism of the party line.
Alibaba said it will co-operate with the antitrust probe.
At least the company is not alone among Chinese tech giants in feeling the glare of regulators: three days before Christmas the State Administration for Market Regulation also put Tencent and mega e-tailer JD.com on notice at an "an administrative guidance meeting" that raised government concerns about group buying schemes selling products at below cost to grow market share.
Back in the USA, meanwhile, the Trump administration's deadline to approve the planned sale of TikTok to local investors including Oracle has again passed without the app being banned. However, the administration has appealed the case brought by three TikTok users who successfully argued that banning the app was an unfair denial of access to a tool they use to make their livings.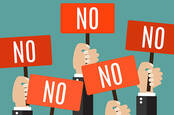 TikTok says Trump administration ban is based on fake news about the app and its back end
READ MORE
All of which leaves much uncertainty. Investors in Chinese telcos who want to hang onto their shares await advice on how to trade their scrip. The TikTok deal remains unresolved and the incoming Biden administration's policy regarding the app is unclear. As is China's attitude to its web giants. While the Middle Kingdom has curbed their retail operations, it remains to be seen if its attitude will change to their sprawling social media, entertainment, and cloud operations.
And all the news above happened during a time without news of note about Huawei, the most controversial Chinese company of them all. ®
*China Unicom statement [PDF], China Mobile statement [PDF], China Telecom statement [PDF].