Be careful where you log into GitHub: Dev visits Iran, opens laptop, gets startup's entire account shut down
Service restored, code silo gets license to serve Iranian programmers
On Tuesday, startup service firm Pure Labs regained access to its GitHub account, which had been shut down since December 30 for an apparent breach of Iranian sanctions.
The reason that the biz, based in Germany, lost access, according to co-founder Sebastian Slomski, was "one employee opened his laptop while visiting his parents in Iran."
That network interaction proved enough to convince Microsoft's GitHub that it had to ban Pure Labs' account to comply with US trade sanctions on Iran.
GitHub's disclosures about how it complies with sanctions raise the possibility that visiting a country subject to trade controls may affect account status.
"Travel in these regions may impact your account status, but availability may be reinstated once you are outside of the sanctioned region and upon submitting a successful individual account appeals request or an organizational account appeals request," GitHub explains on its website.
But that goes beyond what the US rules require. The US Treasury FAQs on Iran sanctions cover a similar scenario and note that it's not necessary to restrict the bank account of a client visiting a relative in Iran.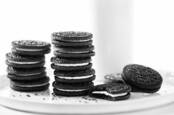 GitHub will no longer present a cookie notification banner – because it's scrapping non-essential cookies
READ MORE
After Slomski reiterated his complaint via Twitter over the weekend, GitHub CEO Nat Friedman joined the discussion thread and promised to look into the situation.
Not only did Friedman help restore Pure Labs' GitHub account but he published a blog post on Tuesday announcing that GitHub, after lengthy negotiations with Uncle Sam, has obtained a license to provide service to developers in Iran, for individuals and organizations, public and private, whether the accounts are free or paid.
"We took our case to the Office of Foreign Assets Control (OFAC), part of the US Treasury Department, and began a lengthy and intensive process of advocating for broad and open access to GitHub in sanctioned countries," explained Friedman.
"Over the course of two years, we were able to demonstrate how developer use of GitHub advances human progress, international communication, and the enduring US foreign policy of promoting free speech and the free flow of information."
GitHub, said Friedman, is in the process of rolling back trade rule compliance measures it put in place in 2019 and restoring access to accounts blocked due to trade rules. The Register understands that the timing of the announcement and Pure Labs' predicament were purely coincidental.
This gives GitHub an advantage, for the moment at least, over competitor GitLab, which isn't available in Crimea, Cuba, Iran, North Korea, Sudan and Syria due to trade restrictions. According to Friedman, GitHub is talking to US government officials about securing licenses for developers in Crimea and Syria.
Despite the happy ending, Pure Labs' week of downtime is a reminder that relying on third-party services creates a potential business process vulnerability. The cloud is all light and air until you hit a wall. ®