This article is more than 1 year old
Techies start growing an Alphabet-wide labor union: 200-plus sign up, only tens of thousands more to go
What do we want? That whole 'don't be evil' thing. When do we want it? As soon as 30% agree to an election and then...
Hundreds of Googlers have started forming a labor union at the internet giant and its Alphabet stablemates.
The group launched the Alphabet Workers Union (AWU) on Monday to, among other things, fight for better working conditions for non-full-time workers, to improve the handling of sexual harassment complaints, to protest controversial government contracts, and ultimately to make the corporate goliath stick to its founding motto: don't be evil. Over the past few years, the Chocolate Factory has faced some internal unrest as employees organized petitions and walk-outs to protest against things like its AI military contract dubbed Project Maven, and its decision to reward sex-pest executives with millions of dollars in payouts.
Now, over 200 workers want more collective bargaining power to right these wrongs, and as such have created a union backed by the Communications Workers of America, the nation's largest communications and media labor union with around 700,000 members. The AWU is said to be open to "all employees and contractors at any Alphabet company." The biz as a whole employs more than 120,000 people.
"This union builds upon years of courageous organizing by Google workers," Nicki Anselmo, a program manager at Google, said in a statement [PDF].
"From fighting the 'real names' policy, to opposing Project Maven, to protesting the egregious, multi-million dollar payouts that have been given to executives who've committed sexual harassment, we've seen first-hand that Alphabet responds when we act collectively. Our new union provides a sustainable structure to ensure that our shared values as Alphabet employees are respected even after the headlines fade."
For the union to be certified, though, one of two things needs to happen: Alphabet voluntarily recognizes the AWU as a union, which will likely follow Satan showing up to work on a snowplow – or at least 30 per cent of Alphabet's workers sign a petition calling for a union, and then a vote is held and the majority of the workforce agrees to be represented by the union.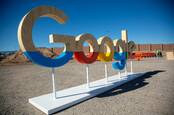 Labor watchdog accuses Google of illegally firing staff in union-busting push – as AI ethics guru Dr Timnit Gebru is pushed out
READ MORE
At the moment, the AWU hasn't met either of these requirements, and cannot as a union enter negotiations on behalf of its people with their employer to strike an agreement on working conditions and so forth. It is, instead, a so-called minority union: open to all employees and contractors albeit without bargaining power.
"We can get people to communicate directly to push for meaningful changes as a group," Chewy Shaw, vice chair of the union's executive council and a software engineer at Google, told El Reg. "It's a way to officially organize. We don't expect to qualify for NLRB bargaining for a while. If we have a majority of workers to run an election [to be recognized], we will do that."
El Reg ought to point out that according to Indeed.com, and these ball-park figures aren't too far off what we've heard anecdotally, "the average Google salary ranges from approximately $28,835 per year for Customer Service Representative to $198,428 per year for Technical Program Manager." And that will be base pay and covers just a small selection of roles. In short: techies aren't badly compensated at Google, relatively speaking, and may not see the point of a union. However, in our eyes, the AWU is aiming more toward setting high standards of ethics at the internet giant, ending retaliation against workers, and helping those outside engineering.
We will ensure Alphabet acts ethically and in the best interests of society and the environment
"We will use our reclaimed power to control what we work on and how it is used," the AWU declared in its mission statement. "We will ensure Alphabet acts ethically and in the best interests of society and the environment. We are responsible for the technology that we bring into the world, and recognize that its implications reach far beyond Alphabet. We will work with those affected by our technology to ensure that it serves the public good."
"We've always worked hard to create a supportive and rewarding workplace for our workforce," Google's Kara Silverstein, director of people operations, told The Register. "Of course our employees have protected labor rights that we support. But as we've always done, we'll continue engaging directly with all our employees."
It's not the first time employees have attempted to unionize. Two ex-engineers claim they were spied on and illegally fired for labor organizing.
Shaw said that the new union provides a way for members to collaborate outside of company time and resources, making it more difficult for Google to crack down on staff. For example, the group has a secure mailing list that is not controlled by management unlike Google's internal message boards.
Shaw said he hoped the AWU will be more effective at unionizing compared to previous attempts that were driven by different groups and causes. ®