This article is more than 1 year old
Where in the world is Jack Ma? Alibaba tycoon not seen since October after slamming Chinese government
A new year, another, er, billionaire goes missing?
Former CEO and founder of Chinese e-commerce giant Alibaba Jack Ma has vanished from public view, fueling fears Beijing is punishing the cloud mogul for speaking out against the Chinese government.
Speculation soared after Ma did not appear as a judge on the November 14 finale of his own reality TV show Africa's Business Heroes as expected, despite being quoted on October 12 saying: "I look forward to meeting these 10 extraordinary businesswomen and businessmen at the finale." He also hasn't made any comment on Weibo since mid-October.
Things all went downhill for Ma after he gave a speech at the Bund Summit in Shanghai at the end of October. The tech billionaire urged China to loosen up and reform its hard-line financial regulatory system because it was stifling innovation of new-fangled digital payments systems like Ant Group's popular Alipay service.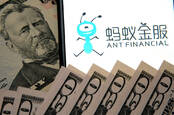 Big Panda China squishes Ant Group: Beijing suspends world's largest-ever IPO in fintech regulatory brouhaha
READ MORE
Weeks later in November, the Chinese government axed Ant Group's IPO, which at an eye-popping $35bn would have been the world's largest-ever stock-market debut. The biz, which was backed by Ma, said in a statement that the billionaire was pulled into a meeting with officials, and told: "Due to the material matters reported, your company may no longer meet the conditions for offering and listing, or the requirements for information disclosure."
A month later, Alibaba was hit with an antitrust probe after China's market watchdogs said they wanted to determine whether or not the online bazaar was abusing its e-commerce monopoly to prevent online stores from touting their wares on other platforms.
All the while, Ma has stayed oddly silent. The high-profile tech tycoon and philanthropist has not uttered a peep or shown his face at a public event throughout the whole kerfuffle.
Some believe Ma is simply lying low to avoid inflaming the Chinese government any further while others reckon he may even be in jail as punishment for not toeing the party line. It wouldn't be the first time this sort of thing has happened: property mogul Ren Zhiqiang dropped off the radar in March after criticizing China's President Xi Jinping, and then was sentenced to 18 years behind bars in September after confessing to corruption charges.
Spokespeople for Alibaba and Ant Group were not immediately available for comment. Alibaba stock price has dropped from $317 in October to just $228 at close of trading. ®