UK's NHS Digital hands £8m contract to lab data biz after trouble matching COVID-19 tests to health records
Without competition due to 'extreme urgency' around pandemic
---
Updated The UK's NHS Digital – an executive non-departmental public body for health service tech support – has awarded an £8m contract without competition to X-Lab, which builds healthcare software systems.
The tender document cited the "extreme urgency brought about by the Covid-19 Pandemic situation" in justifying the decision not to open up the contract to competition.
The new contract is designed to help "deliver the digital service" for coronavirus testing, which "needs access to a solution which allows messaging between pathology labs so all test results and requests can be processed digitally".
It applies to the NHS's COVID-19 response Test and Trace system, dubbed "pillar 2" testing – meaning swab testing for the wider population – as set out in government guidance. It is also aimed to help "pillar 3", or serology testing, which shows whether people already have antibodies against COVID-19 after contracting it.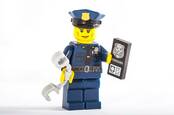 UK test-and-trace coronavirus data may be handed to police to nab those who aren't self-isolating as required
READ MORE
Leeds-based X-Lab is a private software company that built the system running the NHS National Pathology Exchange (NPEx), which has become vital to ensuring coronavirus test results are matched to patient records.
The government has said that laboratories, which include private facilities, would provide test results to the NPEx, which then links the patient registration record with the test result and passes this information onto the NHS Business Services Authority, which will informs patients of the results.
The NPEx also links the result to GP records (for England only) by getting GP details from NHS Digital or Public Health England using a product called Keystone from software firm EMIS Health to send results to GPs. NHS Digital also helps match results to records; both approaches being designed to get results to GPs without patients needing to do anything.
In May 2020, The Guardian reported that health officials in England and Scotland were struggling to match hundreds of thousands of coronavirus test results to patient records. It said up to 350,000 COVID-19 drive-through samples had been taken without recording the individuals' NHS numbers or full addresses, making it harder for health authorities to track the pandemic and cases in their areas.
The Department of Health and Social Care (DHSC) said it was working to match results to patient records but that this could take "some time."
Mix and match
The problem did not affect tests carried out by NHS laboratories, which process results for hospital staff, patients, and some care homes. But the report said experts feared that if data from private labs couldn't be matched with patient records, the information could be lost, leading to incomplete information about who has the disease.
In a newsletter, NPEx said it was "working alongside Amazon, Deloitte, Thermo Fisher Scientific, Boots, Royal Mail, Randox, the Wellcome Trust and top UK universities to provide an integrated solution for frontline and key-worker testing home and drive-through testing".
It said it managed the clinical reporting of these tests by "securely and accurately tracking their arrival at the laboratory, linking them into the NPEx central record, and ensuring results can flow onto the reporting bodies quickly".
"A regular NPEx deployment takes around two to six months, however the project aims to have the unconnected labs live for COVID-19 testing within two weeks of their project kick-off," it said.
The NPEx is a partnership between X-Lab and The Health Informatics Service, hosted by Calderdale and Huddersfield NHS Foundation Trust.
NPEx and the supplier behind it
X-Lab's Diagnostic Exchange has been used by the NHS since 2007 [PDF]. "Operating in the UK under name NPEx, the Exchange is a tried-and-tested solution which is used by every NHS laboratory and a number of private UK laboratories," according to the supplier.
DHSC has so far not responded to The Register's questions about whether the NHS had become too dependent on a single supplier and whether this situation had been exposed by the COVID crisis.
Speaking to The Register, Mat Barrow, X-Lab's chief executive, said that since April the company had been working on developing its system to help increase capacity to distribute test results as the crisis demanded. The contract award was as a result of work carried out in that period, he said.
As the volume requirement grew, particularly for the public-facing pillar 2 testing, the company decided to re-platform its system, including modification of the UI, from a physical infrastructure onto Microsoft Azure, which went live in October.
Data is received from Deloitte and the Lighthouse Laboratories in Amazon S3 buckets, which the X-Lab system processes in Azure.
Barrow said: "The reality is, the whole program has been learning as it goes. There isn't really an off-the-shelf solution for this sort of thing. As we've gone through this process there have been a number of improvements."
He added that there was competition in the market for laboratory software but not "necessarily direct alternatives" for X-Lab's NPEx system.
However, X-Lab had cut its prices from 18 pence a message to 0.1 and offered a 25 per cent discount on its services "because we were able to make some technology improvements and then pass those savings back onto the NHS," Barrow said. ®
Updated to add
X-Lab boss Mat Barrow has commented in The Reg's forums with a robust defence of his staff and corporate record.
"We won the contract because over the 12 years prior to 2019 we had been building and deploying an integrated diagnostic healthcare exchange for the NHS that was exactly what was needed by the government," he said.
"I couldn't be any more proud of my team for the contribution they have made, and I have absolutely no concern about the value for money we have achieved for the NHS."