This article is more than 1 year old
Singapore changes the rules and will now use COVID-19 contact-tracing app data in criminal cases
Privacy policy re-written, which is somewhat scary given Singapore has made trackers just-about-mandatory
The Singapore government has decided to use data gathered by its TraceTogether COVID-19-coronavirus contact-tracing app in criminal investigations.
The reuse of the info was revealed yesterday in Singapore's parliament, after Deputy Speaker Christopher De Souza was asked if the data will be used in crime probes and, if so, what legal provisions and safeguards are in place.
Minister of State for Home Affairs Desmond Tan replied by saying that Singapore's Criminal Procedure Code means its Police can obtain any data for criminal investigations, including data gathered by TraceTogether.
"Stringent measures are in place to safeguard this personal data," the minister added, outlining how only certain officers are permitted to access the information and that it will be used only for permitted purposes and stored securely. Reckless or unauthorised use of the data by public officials can result in fines or imprisonment.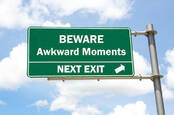 Wanted: An exit strategy from the overt surveillance of smartphone contact tracing
READ MORE
De Souza pressed on, asking if contact-tracing data will be gathered from witnesses. Minister Tan replied that data for both witnesses and suspects will be accessed, but that witness data will be "extracted" from the dataset. Suspects' data will be retained "for security".
A subsequent question from the floor asked how the minister reconciled his position with the TraceTogether privacy policy, which until January 4th stated: "Your data will only be used for COVID-19 contact tracing. Any data shared with MOH will only be used solely for contact tracing of persons possibly exposed to COVID-19."
The new policy adds the following:
TraceTogether data may be used in circumstances where citizen safety and security is or has been affected. Authorised Police officers may invoke Criminal Procedure Code (CPC) powers to request users to upload their TraceTogether data for criminal investigations. The Singapore Police Force is empowered under the CPC to obtain any data, including TraceTogether data, for criminal investigations.
Tan used the same language about citizen safety to justify the privacy policy change.
Singapore is a parliamentary democracy, but the People's Action Party has held power since 1959 and opposition parties have never come close to taking power. Indeed, the post of leader of the opposition has been ceremonial for decades: only after elections in 2020 was the role made official and given extra resources and a higher salary.
Singaporeans generally tolerate this arrangement as it has delivered a standard of living that is excellent by global standards, well above that enjoyed by regional neighbours, and an economic miracle given the nation is essentially a city-state that occupies less land than either London or New York City.
Little opposition has therefore emerged to the compulsory use of the TraceTogether technology for entry to many buildings. That regime has seen nearly 80 percent of Singaporeans adopt the system.
Citizens may therefore not rebel at the fact that the TraceTogether FAQ still states: "The data will never be accessed, unless the user tests positive for COVID-19 and is contacted by the contact tracing team." ®