This article is more than 1 year old
3G ain't totally dead yet: Verizon pushes back cut-off plans to some unspecified future date
It's hard to kill off a trusted, stable technology that works
Verizon has delayed plans to shutdown its 3G network for a third time.
The mobile operator originally intended to scrap the old tech two years ago, deciding back in 2016, that December 31, 2019 would be the cut-off date. It even stopped adding any new 3G phones in mid-2018.
But come July of 2019, it extended the deadline to December 31, 2020. Come the New Year just a few days ago and telco industry mag Light Reading noticed the cut-off still hadn't happened and started asking questions.
"Our 3G network is operational and we don't have a plan to shut it down at this time," a spokesperson told the publication. "We'll work with customers to move them to newer technology."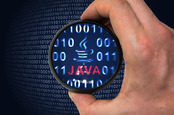 Sloppy string sanitization sabotages system security of millions of Java-powered 3G IoT kit: Patch me if you can
READ MORE
Notably, though, Verizon refused to give yet another deadline for the death of 3G, presumably to avoid the need to answer the same question in the same way at a later date. Instead, it has granted 3G an indefinite extension.
Verizon's director of corporate communications Kevin King told The Register: "Yes, our 3G network is still live today. We're actively working with customers to migrate them to new technology. It's not accurate to say the network will remain active 'for some time.' While we want to make sure we care for our customers - both consumer and IoT - our plan is to move them ASAP and retire the 3G network."
In all likelihood 3G - the first truly useful mobile data standard that caused the momentous shift to smartphones - will be with us for at least another year. AT&T has said it will end 3G in "early 2022" and T-Mobile will require new phones to use LTE (4G) this year.
Another data point: Toyota has warned car owners that have its Safety Connect system that the system will "no longer work by the end of 2022." It notes in an FAQ online:
"As wireless technology continues to evolve, telecommunications providers in North America are making significant changes to their legacy communications infrastructures and network capabilities. As part of this process, these third-party providers have elected to discontinue the provision of 3G wireless services."
Tried and trusted
3G technology is proving stubbornly hard to get rid of for a wealth of reasons, not least that it works, is stable, and is readily available everywhere. It's the classic old technology that people don't feel the need to move away from if it does what they need it to.
There are still a good number of consumers that rely on 3G, even with the massive shift to more modern smartphones, and there remain many markets where 3G fits the bills - not least the IoT market. Or home alarms. Or car tracking and safety systems.
There are other factors however. For one, mobile operators want the spectrum space used by 3G for their 4G and 5G networks. And they want customers to shift to the latest and greatest tech. On the flipside, despite years of seemingly endless hype, the reality of widespread 5G networks is some way away, especially in rural areas.
Pushing customers onto new, more expensive networks only for them to find the service is sometimes worse is a guaranteed way to lose support. And so 3G gets a reprieve for at least another year. Let's see where we are in 12 months' time. ®