UK competition watchdog calls for views on Nvidia's prospective $40bn acquisition of Brit chip designer Arm
Ahead of a formal probe, CMA want to ascertain risks to licensing, price gouging, and product cancellations
The UK's Competition and Markets Authority (CMA) has invited third parties to comment on the proposed $40bn acquisition of British-based chip designer Arm by US graphics giant Nvidia.
This comment will inform the CMA's formal investigation, expected to commence later this year, into whether the acquisition of Arm will have an adverse effect on competition by creating an incentive for Arm to withdraw products, adversely reduce the quality of its licensing services to third parties, or raise prices.
In a statement, Andrea Coscelli, chief executive of the CMA, said: "The chip technology industry is worth billions and critical to many of the products that we use most in our everyday lives. We will work closely with other competition authorities around the world to carefully consider the impact of the deal and ensure that it doesn't ultimately result in consumers facing more expensive or lower quality products."
For the sale to proceed, Nvidia will also have to win the approval of regulators in the US, China, and European Union. The one most likely to prove problematic of the bunch is Beijing, which may attempt to scupper the deal to exact revenge for the treatment of China's tech sector during the Trump administration.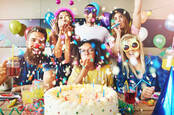 Arm at 30: From Cambridge to the world, one plucky British startup changed everything
READ MORE
Separately, Nvidia has also faced opposition in the West, with Arm founder Herman Hauser urging regulators to closely scrutinise the deal over fears Nvidia may dismantle Arm's licensing-based business model, or downsize its heavily UK-based workforce. Hauser also called on regulators to impose strict restrictions that would protect jobs, licensing, and ensure IP doesn't fall under the purview of US export controls.
The CMA, for what it's worth, can only investigate mergers on the basis of their potential impact on competition. They cannot examine the impact a merger would have on employment or industrial strategy. National security concerns are a matter for central government, which can issue its own interventions if deemed appropriate.
Nvidia has separately been keen to assuage fears that it would take an axe to Arm's licensing business. After announcing the deal last September, CEO and founder Jensen Huang published an open letter describing Arm's licensing business model as "brilliant".
"We will maintain its open-licensing model and customer neutrality, serving customers in any industry, across the world, and further expand Arm's IP licensing portfolio with Nvidia's world-leading GPU and AI technology," he added. ®