This article is more than 1 year old
America says banks can now transact using so-called stable crypto-coins. What does that actually mean?
We talk to the experts after US Treasury's OCC blesses blockchains, digi-bucks
Feature The US Treasury Department's Office of the Comptroller of the Currency (OCC) on Monday published a letter clarifying how federally chartered banking groups can use cryptocurrency and associated technology to manage financial transactions.
The letter endorses the use of independent node verification networks (INVN), such as blockchain distributed ledgers, and stablecoins – cryptocurrencies tied to fiat currencies, like Ethereum-based USD Coin (USDC) – as a means to settle customer transactions.
"Our letter removes any legal uncertainty about the authority of banks to connect to blockchains as validator nodes and thereby transact stablecoin payments on behalf of customers who are increasingly demanding the speed, efficiency, interoperability, and low cost associated with these products," said Acting Comptroller of the Currency Brian Brooks in a statement.
The agency letter blesses the use of independent node verification network (INVN) systems to validate, store, and record payment transactions, and lets banks use INVNs and associated stablecoins (those pegged to a physical currency) for other lawful payments, per existing banking laws.
In an email to The Register, David Yermack, a professor of finance at the New York University Stern School of Business and adjunct professor of law at New York University School of Law, said that this looks like a big deal.
"It indirectly encourages banks to explore using FinTech platforms, and it seems to open the door for them to transact in instruments such as Tether, Diem (Libra), and other so-called stablecoins that are pegged to the US dollar," said Yermack.
Friends in high places
The policy change is not entirely surprising given that Brooks served as chief legal officer for cryptocurrency exchange Coinbase for two years before being nominated by President Trump to serve as Acting Comptroller of the Currency. Coinbase and digital payments biz Circle are the creators of USDC, a cryptocurrency pegged to the US dollar.
Circle co-founder and CEO Jeremy Allaire expressed enthusiasm for the OCC letter, calling it "a huge win for crypto and stablecoins." Coincidentally, it's likely to be a huge win for Allaire's firm.
"The new interpretive letter establishes that banks can treat public chains as infrastructure similar to SWIFT, ACH and Fedwire, and stablecoins like USDC as electronic stored value," he said via Twitter. "The significance of this can't be understated." (We suspect Allaire meant to write "overstated" but who among us hasn't said the opposite of what was meant?)
The potential benefits for banks and their customers may include faster, less costly money transfers and reduced fraud risk, assuming new vulnerabilities aren't introduced by buggy code governing digital currency systems.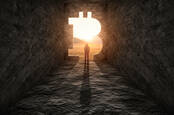 Business intelligence vendor MicroStrategy reveals it's bought a billion bucks of bitcoin
READ MORE
"It's huge news," said Andrew Kiguel, co-founder and CEO of Tokens.com, a proof-of-stake technology company for digital transactions, in a phone interview with The Register. "The US Treasury is the largest US banking regulator. What this new guidance allows is for banks to use stablecoins and blockchains for public money."
Kiguel said the new policy will help bring banking into the 21st century, pointing to the current limitations that make it expensive and difficult to wire funds.
"If you don't get your wire order in by 2:30pm, you have to wait until the next day," he explained. "For the pleasure of doing that, banks will charge you something like $50. With stablecoin, rather than using SWIFT or Fedwire, which is very slow and antiquated, I can transfer $1m in 15 minutes, probably for about a dollar."
The OCC letter however doesn't address shadow banking, which is when entities not under banking regulation engage in banking activity. That's the subject of the Stablecoin Tethering and Bank Licensing Enforcement (STABLE) Act, a bill [PDF] introduced last month to "protect consumers from the risks posed by emerging digital payment instruments, such as Facebook's Libra and other stablecoins currently offered in the market."
According to Rohan Grey, assistant professor at Willamette University College of Law, Facebook's interest in launching Diem (Libra) follows from the US government's failure "to provide a safe, secure digital payments system that the public trusts."
Open door, but keep it visible
As the US Treasury Department is opening the door to digital currencies, it's also proposing a surveillance regime to better trace how such funds flow through the banking system. Treasury's Financial Crimes Enforcement Network (FinCEN) last month proposed rules "to require banks and money service businesses to submit reports, keep records, and verify the identity of customers in relation to transactions involving convertible virtual currency or digital assets with legal tender status held in unhosted wallets, or held in wallets hosted in a jurisdiction identified by FinCEN."
In short, the feds want broader financial surveillance. That doesn't thrill either the Electronic Frontier Foundation (EFF) or digital payments biz Square, and is anathema to the libertarian behind Bitcoin, which isn't a stablecoin but has nonetheless been doing rather well of late.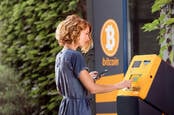 Bitcoin value jumps as PayPal says it will accept cryptocurrencies... once it has the kinks worked out
READ MORE
The EFF on Monday submitted comments on the FinCEN proposal, arguing against the adoption of the proposed rules on the basis that they demand unnecessary information and erode civil liberties.
"The proposed regulation purports to require cryptocurrency transaction data to be provided to the government only when the amount of the transactions exceeds a particular threshold," the EFF said. "However, because of the nature of public blockchains, the regulation would actually result in the government gaining troves of data about cryptocurrency users far beyond what the regulation contemplates."
Square's objections, attributed to CEO Jack Dorsey, are focused more on the ostensibly burdensome record keeping required by the proposed rules, which Dorsey complains go far beyond the reporting requirements for handling cash. Specifically, the FinCEN proposal calls for companies to report transactions of $3,000 or more, an obligation that only applied to cash transactions greater than $10,000.
"The incongruity between the treatment of cash and cryptocurrency under FinCEN's Proposal will inhibit adoption of cryptocurrency and invade the privacy of individuals," laments Dorsey. "Yet the rule fails to explain the difference in risk. As such, this low threshold and its extension of KYC [know-your-customer] obligations beyond customer relationships is arbitrary and unjustified."
However the rules around cryptocurrencies shake out, it's clear that FinTech firms are no longer on the outside looking in. They're calling from inside the house. ®