This article is more than 1 year old
Nutanix, VMware are fighting again – yet it's just a sideshow. Why? Look at the giant predators circling
It won't settle anything in the hybrid cloud market
Comment In the dog days between Christmas and New Year, VMware and Nutanix renewed hostilities.
It wasn't hard to see it coming after VMware's head of cloud Rajiv Ramaswami bailed to become CEO of Nutanix.
VMware sued Ramaswami because he was simultaneously working for VMware while chatting to Nutanix about his new job. "He should have disclosed this conflict of interest to VMware so that the company could have taken steps to protect itself," VMware said in an announcement that it has sued its former employee "for material and ongoing breaches of his legal and contractual duties and obligations to VMware."
Nutanix has shot back with an argument that VMware is trying to make it impossible to attend a job interview.
They're both right to fight. VMware has a duty to protect its IP and Nutanix has a duty to defend its choice of CEO and its honour.
But the fight is a sideshow.
By now most IT pros will have recognised that Nutanix did a fine job of pioneering hyperconverged infrastructure, partly by adopting the classic challenger's position of defining larger rivals as old, slow, tied to legacy tech, and more interested in throwing their weight around than innovating. That tactic led to literally years of FUD-flinging and name-calling. While the schoolyard taunts flew, VMware tried to catch up, stumbled, got its product right and sold bucketloads of software and kit. Nutanix also did very well, successfully pivoting away from its own hardware and quickly building a high-quality software stack.
What matters now is how both companies can serve their customers and investors. And right they have big challenges.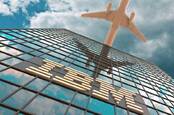 IBM bet the company on hybrid cloud. Analysts just rated it a mere 'contender' for hybrid management
READ MORE
Nutanix has work to do to improve its hybrid cloud offerings, carve out a niche in database-as-a-service, complete its transition to subscriptions, and make sure it is container-relevant.
VMware has the big job of getting traction for its containerised Tanzu portfolio, which means winning over developers in addition to its stronghold in data centre ops. The company also has a nascent security portfolio to bed down, a likely end to the COVID-19-caused sugar hit that fuelled its slow-growing end-user compute business, and the small matter of majority shareholder Dell still trying to figure out what to do with its stake.
And both Nutanix and VMware have a new competitor. It's called IBM and is hell-bent on turning itself into a hybrid cloud company. IBM is armed with one of the few truly horizontal pieces of hybrid cloud infrastructure, Red Hat Linux, and has stolen a march with the success of the OpenShift container orchestration portfolio.
Meanwhile AWS is busy trying to re-define hybrid cloud with special-purpose on-premises appliances. Oh, and AWS is by some counts already the most-adopted Kubernetes provider with its EKS offering. Let's not forget a little outfit named Microsoft, which has re-vamped its hybrid cloud and is also a decent player for cloudy K8s. Google, too, has a play here with its hybrid Anthos offering.
The success or otherwise of those products will mean more for Nutanix and VMware than their fight over a single executive.
Lawyers will be paid, Ramaswami may or may not get a rap on the knuckles.
But the contest that matters will be fought elsewhere. ®