This article is more than 1 year old
Trump silenced online: Facebook, Twitter etc balk at insurrection, shut the door after horse bolts and nearly burns down the stable
Even ecommerce platform Shopify permanently shutters Don's shops
After the trashing of the US Capitol by a mob incited by President Donald Trump on Wednesday, Facebook CEO Mark Zuckerberg found the rampage, which had been planned for weeks on social media, "shocking" and extended the temporary block placed on Trump's Facebook and Instagram accounts indefinitely, or for at least two weeks.
Zuckerberg in a statement said Facebook has allowed Trump to say more or less whatever he wants for the past few years "because we believe that the public has a right to the broadest possible access to political speech, even controversial speech."
But attempting to "undermine the peaceful and lawful transition of power" is a bridge too far. As Zuckerberg put it, "The current context is now fundamentally different, involving use of our platform to incite violent insurrection against a democratically elected government."
The Register asked Facebook whether it intends to block any ads placed by or on behalf of Trump and/or his supporters and whether it intends to take any action to limit the use of Facebook Groups to organize unrest on the President's behalf.
A Facebook spokesperson responded that the company instituted a ban on all ads about social issues, elections, and politics last month and that remains in effect for all politicians or elected officials.
In a blog post, Facebook said it is searching for and removing content containing:
Praise and support of the storming of the US Capitol
Calls to bring weapons to locations across the US — not just in Washington but anywhere in the US — including protests
Incitement or encouragement of the events at the Capitol, including videos and photos from the protesters. At this point they represent promotion of criminal activity which violates our policies.
Calls for protests — even peaceful ones — if they violate the curfew in DC
Attempts to re-stage violence tomorrow or in the coming days
It's also adding barriers to hate speech and calls for violence in Groups:
Increasing the requirement of Group admins to review and approve posts before they can go up
Automatically disabling comments on posts in Groups that start to have a high rate of hate speech or content that incites violence, and
Using AI to demote content that likely violates our policies.
Twitter took similar steps on Wednesday, disabling the President's @realDonaldTrump account for at least 12 hours under the condition that he remove three rule-violating tweets. Twitter threatened to keep the ban in place if the tweets weren't removed, and warned the profile may be suspended permanently if there's any more rule-breaking.
A Twitter spokesperson confirmed to The Register that the offending tweets have been deleted, and said the 12-hour lockout clock started from that point, but declined to say when the penalty period began.
Twitter has previously said that its VIP treatment of Trump's tweets will cease once he leaves office – the very thing the Capitol rioters believed they might be able to prevent.
Not to be confused with Twitter, Amazon-owned streaming-giant Twitch has, meanwhile, frozen Trump's account following his seditious speech on the Hill.
Google gets in on the game of thrones
Google's YouTube has also dialed back on engaging insurrection content by temporarily restricting channels that post misinformation, including President Trump's channel.
YouTube spokesperson Alex Joseph told The Register in an email that recently the site has removed thousands of videos spreading misinformation about unsupported voter fraud claims related to the 2020 election, including several videos President Trump posted to his channel yesterday.
"Due to the disturbing events that transpired yesterday, and given that the election results have been certified, any channel posting new videos with these false claims in violation of our policies will now receive a strike, a penalty which temporarily restricts uploading or live-streaming," said Joseph. "Channels that receive three strikes in the same 90-day period will be permanently removed from YouTube."
The Register understands the above-mentioned Trump videos were uploaded during a grace period and thus have not generated strikes on Trump's account.
In a statement, US Senator Mark Warner (D-VA), incoming Chairman of the Senate Select Committee on Intelligence, asked social media platforms to do more to defend against misinformation and misuse.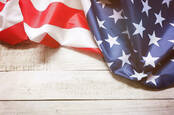 United States Congress stormed by violent followers of defeated president, Biden win confirmation halted
READ MORE
"While I'm pleased to see social media platforms like Facebook, Twitter and YouTube take long-belated steps to address the President's sustained misuse of their platforms to sow discord and violence, these isolated actions are both too late and not nearly enough," he said, chiding them for their central role in distributing, and profiting from, violent, extremist content.
Trump's ability to profit from his followers also took a slight hit on Thursday after ecommerce platform Shopify shuttered web stores run by the Trump Organization (TrumpStore.com) and the Trump campaign (shop.donaldjtrump.com).
"Shopify does not tolerate actions that incite violence," a company spokesperson told The Register in an email.
"Based on recent events, we have determined that the actions by President Donald J. Trump violate our Acceptable Use Policy, which prohibits promotion or support of organizations, platforms or people that threaten or condone violence to further a cause. As a result, we have terminated stores affiliated with President Trump."
Unlike the more limited penalties imposed by social media sites, Shopify's platform ban is permanent. Asked whether Trump might be able to relaunch these stores under another name, Shopify's spokesperson said, "When merchants violate our AUP and are terminated from our platform, they're not permitted back."
Law enforcement officials on Thursday reiterated the FBI's request for information, photos, or videos – widely posted to social media – to help identify those responsible for any illegal, violent acts during the riot at the US Capitol and the surrounding area.
A Presidential pardon for law-breaking fanatics – along the lines of President Carter's 1977 blanket pardon for Vietnam War draft evaders – could limit the potential legal consequences, though time is running out for that avenue: Trump will be replaced by President-elect Joe Biden on January 20. ®
PS: There are growing calls for Donald Trump to resign or be removed, via impeachment or the 25th Amendment, following weeks of baseless claims of election fraud and now this week's exhortation for an insurrection.