This article is more than 1 year old
Cisco drags Acacia toward court to keep stalled $2.6bn acquisition on track
Smaller biz terminates deal after Chinese watchdogs dither
Optical networking biz Acacia Communications announced today it has pulled out of a $2.6bn merger agreement with Cisco.
Cisco, meanwhile, isn't letting go, and said it will sue to prevent Acacia from walking away from the deal. Both companies appear to be at loggerheads over the matter, judging by their public statements.
"Acacia Communications today announced that it has elected to terminate its merger agreement with Cisco Systems, Inc, effective immediately," Acacia, headquartered in Maynard, Massachusetts, said.
The decision to withdraw was made after the deal did not receive the approval from the Chinese government in time. Although Acacia is based in the US, it has a big customer base in the Middle Kingdom and so regulatory approval there is crucial.
"Because approval of the Chinese government's State Administration for Market Regulation (SAMR) was not received within the timeframe contemplated by the merger agreement, Acacia did not have an obligation to close the merger before the arrival of the January 8, 2021 extended end date. As such, Acacia exercised its right to terminate the proposed transaction in accordance with the terms of the merger agreement," it continued.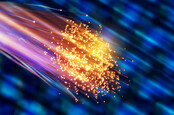 Big Switch to Big Photon for Cisco: Switchzilla to splurge $2.6bn on Acacia
READ MORE
Cisco, however, is insistent that Acacia cannot pull out of the takeover deal struck between them. Switchzilla has asked a Delaware Court of Chancery to confirm that it has not only jumped through all the legal hoops to close the merger but that Beijing has all but OK'd the takeover.
"Cisco is also seeking a court mandate that the agreement may not be terminated until the court resolves these matters, and an order from the Court requiring Acacia to close the transaction," the Silicon Valley goliath said. "On January 7, 2021, Cisco was notified by SAMR that the agency has determined that Cisco's submission is 'sufficient to address the relevant competition concerns.'"
Acacia said it "intends to defend any such claims." Representatives from Cisco and Acacia declined to provide further comment.
The skirmish between both companies comes at a time when tensions between America and China over technology have been steadily escalating. Acacia shares jumped up 13 per cent on the news, while Cisco's have hardly budged, moving up just 0.21 per cent at the time of writing. ®