F5 snags edge-as-a-service biz Volterra in $500m deal
App delivery networking firm wants to solve customers' 'biggest pain points'
---
Seattle-based application delivery networking biz F5 is planning to snaffle edge-as-a-service platform upstart Volterra for $500m.
The purchase, which is subject to the usual regulatory checks, will see F5 pay $440m upfront, with a further $60m earmarked for deferred consideration and unvested stock compensation.
Launched in 2019, Volterra's schtick is helping businesses manage applications that span both cloud and on-prem environments. Its lineup includes VoltMesh, a distributed networking tool that connects applications in single, multiple, or hybrid cloud environments; VoltStack, an orchestration tool that automates app deployment and operations; and VoltConsole, which offers visibility across connected cloud apps.
Volterra has had one investment round to date, which counted Mayfield Fund, Samsung Next, and Khosla Ventures among investors, and raised $50m.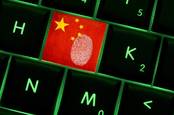 What do F5, Citrix, Pulse Secure all have in common? China exploiting their flaws to hack govt, biz – Feds
READ MORE
In a canned statement, François Locoh-Donou, president and CEO of F5, claimed: "With Volterra, we advance our Adaptive Applications vision with an Edge 2.0 platform that solves the complex multi-cloud reality enterprise customers confront.
"Our platform will create a SaaS solution that solves our customers' biggest pain points. The success of F5's software transformation has put us in a position to deliver on the potential of Edge 2.0 and redefine our competitive position."
Ankur Singla, founder and CEO of Volterra, wrote:
"When we started Volterra, multi-cloud and edge were still buzzwords and venture funding was still searching for tangible use cases. Fast forward three years and COVID-19 has dramatically changed the landscape — it has accelerated digitization of physical experiences and moved more of our day-to-day activities online. This is causing massive spikes in global Internet traffic while creating new attack vectors that impact the security and availability of our increasing set of daily apps."
These are the "challenges" his company's tech address. "We help our customers adopt multiple cloud providers to achieve scale+reliability".
Following the merger, Singla and the Volterra management team will take up management roles within F5. Volterra will remain situated in its Santa Clara base. ®