US backs down from slapping import taxes on French goods over Macron's web giant tax
Officials instead probe similar levies mulled by UK, India, Europe
The US government has decided against slapping import tariffs on French products, which would have been in retaliation to France taxing tech giants three per cent of online service revenues in the Euro nation.
"The US Trade Representative has determined to suspend the tariff action in the Section 301 investigation of France's Digital Services Tax (DST)," the federal trade policy agency said in a statement on Thursday.
Last year, President Trump promised to stick a 25 per cent tariff on 21 categories of French products imported into America, including handbags, cosmetics, and soap, after President Emmanuel Macron implemented the DST to squeeze the pips of web giants. This tax applies to organizations recording more than €25m in annual revenues within France's borders, or more than €750m globally. Washington said the digital services tax was unfair to American big names, primarily Amazon, Facebook, Google, and Apple.
The US government's levies were due to come into effect after January 6, affecting goods valued at $1.3bn annually, though that will no longer be the case now that the trade rep has suspended them indefinitely. We're told this is because officials are instead closely following how other countries – notably India, Britain, and various Euro nations – are applying or considering applying digital taxes. Uncle Sam's officials believe these levies are unfair to America's tech super-corps, and may be formulating some kind of larger-scale response.
Also, apropos of nothing, Trump will be replaced by President-elect Joe Biden on January 20.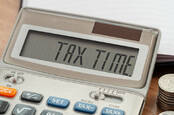 When it comes to taxing tech giants, America is out, France is in, Canada and Indonesia are going their own way
READ MORE
"The US Trade Representative has decided to suspend the tariffs in light of the ongoing investigation of similar DSTs adopted or under consideration in ten other jurisdictions," its statement continued. "Those investigations have significantly progressed, but have not yet reached a determination on possible trade actions. A suspension of the tariff action in the France DST investigation will promote a coordinated response in all of the ongoing DST investigations."
More specifically, the DSTs in place or under consideration in Austria, Brazil, the Czech Republic, the European Union, India, Indonesia, Italy, Spain, Turkey, and the United Kingdom are under the microscope, according to a note [PDF] from the trade representative.
France and the United States have been locked in an escalating tariff war since Macron proposed a DST in 2019. ®