This article is more than 1 year old
UK watchdog sniffs around Google Chrome's Privacy Sandbox as it may give Choc Factory all the sweeties
Ad giant's cookie replacement plan runs into resistance
Google's plan to rewire online advertising by phasing out third-party cookies and building a so-called Privacy Sandbox has come under scrutiny from the UK Competition and Markets Authority.
On Friday, the competition watchdog said it had opened an investigation to determine whether the proposed changes to Google's Chrome browser and to the technology used to serve targeted ads will further consolidate Google's power in the online ad ecosystem. The CMA is doing so in response to a complaint received in November, 2020 from a group of competing digital marketing firms, Marketers for an Open Web.
"Privacy Sandbox would effectively create a Google-owned walled garden that would close down the competitive, vibrant Open Web," said James Rosewell, director of Marketers for an Open Web, in a statement. "Providing more directly identifiable, personal information to Google does not protect anyone's privacy. We believe that the CMA's investigation will confirm this and save the web for future generations."
This entire business revolves around cookies, specifically third-party cookies. They're files set in internet users' browsers by a domain other than the website being visited for the purpose of storing data that's useful for tracking people across websites and serving them with targeted ads, among other things.
Over the past few years, Apple, Brave, Microsoft, and Mozilla all started blocking third-party cookies by default in their respective web browsers because cookies can be used in ways that violate people's privacy. Also, the adoption of privacy regulations like Europe's ePrivacy Regulation and General Data Protection Regulation and the California Consumer Privacy Act has made it clear that the days of the third-party cookie are numbered.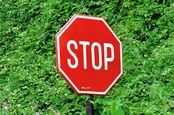 Marketers for an Open Web ask UK competition watchdog to block launch of Google's anti-tracking Privacy Sandbox
READ MORE
Meanwhile, Google, with its dominant browser and advertising market share, is trying to orchestrate the exit of the third-party cookie and to usher in its replacement. The company and its advertisers still want a way to track people online and place targeted ads, and Google believes this can be done in a way that meets evolving privacy expectations.
In August, 2019, Google announced a set of proposals that it referred to collectively as the Privacy Sandbox, and subsequently said that by 2022 it would get rid of third-party cookie support in Chrome.
The CMA hasn't decided whether Google's cookie-killing plan harms competition but it's looking into the matter.
"As the CMA found in its recent market study, Google's Privacy Sandbox proposals will potentially have a very significant impact on publishers like newspapers, and the digital advertising market," said CMA chief executive Andrea Coscelli in a statement.
"But there are also privacy concerns to consider, which is why we will continue to work with the [Information Commissioner's Office] as we progress this investigation, while also engaging directly with Google and other market participants about our concerns."
Google's plan to phase out third-party cookies and replace them with its Privacy Sandbox was cited as a potential source for privacy and antitrust criticism in a legal paper published last year by Damien Geradin, Dimitrios Katsifis, and Theano Karanikioti, attorneys at a Brussels-based law firm Geradin Partners.
"First, Chrome's change will do nothing to limit tracking taking place on popular platforms such as those operated by Google and Facebook, where the surveillance economy has reached its apotheosis," wrote Katsifis in a summary of the work.
"Second, Chrome's change has the potential to distort competition among publishers (by weakening the ability of publishers to compete against the walled gardens for advertising dollars) and/or ad tech vendors (by making the browser – in many cases Chrome – a new form of bottleneck; note that the CMA found [PDF] Google has historically used its publisher ad server to give an advantage to its own ad tech activities)."
If the CMA rules that Google's plan to remove support for third-party cookies in Chrome and replace them with its Privacy Sandbox tech is anticompetitive, third-party cookies and all the privacy problems that come with them might linger on past their intended end-of-life date in 2022.
But people familiar with ad technology find it odd that the CMA is worried that Google's decision to get rid of third-party cookies might be anticompetitive, when Google is the company responsible for keeping third-party cookies alive.
"Every other browser has far greater restrictions on third-party cookies than Chrome," said Aram Zucker-Sharaff, ad engineering director for The Washington Post, via Twitter. "It's really specifically because of Google's size and market power that the third-party cookie persists."
The stated intent of the Privacy Sandbox proposals, which outline technical mechanisms to serve and measure ads without third-party cookies, is to "Create a thriving web ecosystem that is respectful of users and private by default."
Privacy advocates, critics, and competitors have been less charitable, slamming Google's claim that "Privacy is paramount to us, in everything we do."
Regardless, Google and various concerned parties in the ad industry have been revising the various Privacy Sandbox proposals in response to feedback. Among these, the leading contender at the moment appears to be Google's Dovekey, a compromise that emerged after ad biz Criteo proposed Sparrow because it wasn't satisfied with Google's Turtledove. There's also Google's Federated Learning of Cohorts (FLoC) and assorted other proposals.
Dovekey and its variants describe how online ad auctions could work within the user's browser, with multiple firms placing bids for ad space in a way that, supposedly, wouldn't compromise people's privacy.
Google in a statement emailed to The Register expressed enthusiasm for the regulatory probe.
"Creating a more private web, while also enabling the publishers and advertisers who support the free and open internet, requires the industry to make major changes to the way digital advertising works," a company spokesperson said.
"The Privacy Sandbox has been an open initiative since the beginning and we welcome the CMA's involvement as we work to develop new proposals to underpin a healthy, ad-supported web without third-party cookies." ®