This article is more than 1 year old
Extreme Networks misses death-of-Flash deadline, suggests winding back PC clocks to keep its GUI alive
Promises new client 'within days' but had years to make the fix
Extreme Networks missed the deadline to expunge Adobe Flash from its management tools and is advising users they'll therefore need to fiddle with their PC clocks to manage their networks.
"Due to a last minute change in 3rd party licensing we have been tasked to update WiNG Manager to meet new enforcements related to Flash," says an Extreme Networks support article updated on January 12, 2021.
"In the interim WiNG-Man will be unavailable unless the date of the PC is set before Jan 12, 2021."
The date is significant because, as The Register today reported earlier today, it is the day on which support for Adobe Flash ends. Users accessing Flash content are now shown a Death Notice rather than whatever interactive content they sought.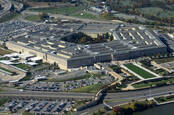 Cisco penta-gone from Pentagon as Aruba rolls in a new net
READ MORE
Which is a bit of a problem if you need to manage a network. And a bit of a colossal fail by Extreme Networks, given that Adobe announced end of support for Flash in July 2017.
"It's worrying having to support customer's critical WiFi networks without having access to the management program," said an Extreme Networks user of The Register's acquaintance. "I would have expected the replacement application to have been ready before Flash support ended."
Extreme Networks suggests using the command line interface, or the free tier of Extreme Cloud IQ in the interim. Another suggestion is setting a PC's clock to before January 12 in the hope that it does not trip Adobe's end-of-life logic bomb. The Register imagines that tactic will work best if the PC is not connected to the internet, to avoid automatic updates.
"We apologize for any inconvenience this may cause," says Extreme's support article. ®