This article is more than 1 year old
Under that pile of spare keys and obsolete cables is an IoT device: Samsung pushes useful retirement project for older phones
Er, we mean 'distinguished', 'seasoned', 'battle-tested'
Smartphones have a finite usefulness before they're stuffed in a drawer, or shipped to a recycling facility where they're disassembled and melted down for raw materials. Hoping to extend that short lifespan is Samsung, which was pushing a program called "Galaxy Upcycling at Home" at CES 2021 earlier this week.
Galaxy Upcycling will allow punters to repurpose obsolete Samsung-branded kit as IoT devices. One use-case touted by the firm in a splashy pre-recorded ad sees an older Galaxy phone (which appears to be either an S8 or S9) transformed into a baby monitor that dutifully sends an alert should it detect the sound of a wailing infant.
Another example use is aimed at neglectful dog owners. The snappily named "Pet care solution with light sensor" allows the phone to automatically turn on the lights if a pet is left unattended.
Separately, Samsung also teased a security application built upon its Knox software – although didn't elaborate what that would look like in practice.
Are these the most impressive demonstrations Samsung could have wheeled out? No. But it's nonetheless gratifying to see it think about device longevity in an industry where hardware lifespans are sometimes as little as two years, and software support is seldom guaranteed beyond a year.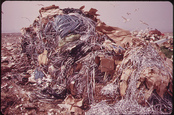 The hoarder's dilemma, or 'Why can't I throw anything away?'
FROM THE ARCHIVES
Older phones are often abandoned because of an absence of long-term software support, or easily fixed problems like a dead battery or broken screen. Underneath, you'll spot brisk multi-core processors and a bevy of motion and light sensors. And while they can't hold a candle to the latest handsets, they're more than sufficient to power basic IoT and embedded computing applications.
Galaxy Upcycling is expected to arrive for certain devices via an optional software update. Samsung has not yet disclosed which devices will be supported.
Other questions remain unanswered with respect to security. Traditional IoT devices are often left running obsolete and insecure applications and operating systems, and therefore often form the ranks of large-scale botnets. Mirai, the botnet that took down Dyn DNS in 2016, temporarily breaking much of the internet in the process, consisted partially of hacked routers and IP cameras.
For this well-meaning product to take flight, Samsung will have to reassure punters about the long-term security of its IoT applications, both in terms of protecting against outside ingress, as well as with respect to regular patching and updates. ®