This article is more than 1 year old
Apologies for the wait, we're overwhelmed. Yes, this is the hospital. You need to what?! Do a software licence audit?
Vendors slammed for 'lack of proper judgement' during the pandemic
Software vendors have been targeting hospitals with licence audits while medical units find themselves overstretched with patients due to a surge in global coronavirus cases.
According to research from the IT Asset Management Forum, which counts Vodafone, Danske Bank and Procter & Gamble among its members, vendors have sought an uptick in revenue via audits of hospitals.
Melody Ayeli, chair of ITAM Forum, said it was alarming to see the number of hospitals reporting audits during the height of the pandemic.
"Targeting hospitals with a licence audit during an international health emergency, which essentially could take away from their efforts to gather resources and work on plans to minimise the toll of this virus, indicates an unfortunate lack of proper judgement from these vendors," said Ayeli, who is also head of IT asset and configuration management at Toyota North America.
In the ITAM Forum study, 46 per cent of organisations said they had experienced an increase in audit requests from vendors during the pandemic. Meanwhile, 50 per cent of respondents said they thought the risk of audits was getting higher, while 12 per cent said they expected the risk to increase.
Ayeli said software publishers should not be using audits as a surreptitious sales tool during the pandemic.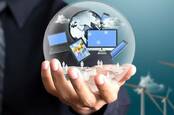 Your Microsoft reseller can now predict when you're ready to buy more stuff or dump Redmond
READ MORE
"The ITAM Review's poll aligns with the feedback that we have received from our members and peers in the industry, that software audits have increased considerably during the COVID-19 pandemic.
"Audits are a common route for software publishers to increase revenue, so this behaviour may be unsurprising during a recession as vendors face their own financial challenges. However, interrogating customers for even more money during their struggles in an international health and economic crisis does not demonstrate a spirit of partnership, nor does it align with most vendors' messaging to promote the overall good of our communities."
ITAM Forum founder Martin Thompson, a long-time software licence campaigner who helped organise the survey, said respondents also reported that some vendors are desperate for a little bit of revenue, just to put something on the books.
There are more desperate vendors, happy to accept any kind of commercial product proposal, as long as some form of revenue is achieved
One respondent said: "There are more desperate vendors, happy to accept any kind of commercial product proposal, as long as some form of revenue is achieved," according to Thompson.
He added: "I hear anecdotally that software publishers are stepping up recruitment into their licence management and audit teams for 2021. As the repercussions of the pandemic slowly filter through the economy and therefore to publisher sales numbers and share price, everyone should anticipate more desperate behaviour from certain publishers."
In the survey, Micro Focus and Oracle were among "least helpful" during an audit, while Microsoft and SAP were among the "most helpful". IBM managed to earn the moniker of both "best" and "worst". We've asked ITAM how this works.
Oracle declined to comment while Micro Focus has yet to respond to our request.
ITAM Forum survey was based on responses from 82 organisations worldwide polled between August and September 2020. ®