This article is more than 1 year old
Want to let an AI-powered doctor loose on patients? Try slapping a food-label-like sticker on it, says Uncle Sam
Action plan to regulate machine-learning software in 2021 revealed
The US Food and Drug Administration wants manufacturers to specifically label AI-powered medical devices to help patients understand the technology, and to test them on real-world data to see how they perform in the wild beyond clinical environments.
The watchdog has published a five-point action plan on regulating standalone devices that deploy machine-learning algorithms. AI in healthcare is a massive market projected to reach a whopping $6.6bn in 2021 in America.
Companies hoping to get a slice of the pie will have to secure FDA approval if they want to get their AI-based products onto the market. The process is tricky for the regulator to formulate, however, as it has to grapple with how quickly the technology is evolving.
"This action plan outlines the FDA's next steps towards furthering oversight for AI/ML-based SaMD," said Bakul Patel, director of FDA's Digital Health Center of Excellence in the Center for Devices and Radiological Health, responsible for approving premarket medical devices. That's Software as a Medical Device – SaMD – in case you were wondering.
"The plan outlines a holistic approach based on total product lifecycle oversight to further the enormous potential that these technologies have to improve patient care while delivering safe and effective software functionality that improves the quality of care that patients receive. To stay current and address patient safety and improve access to these promising technologies, we anticipate that this action plan will continue to evolve over time."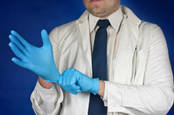 Top doctors slam Google for not backing up incredible claims of super-human cancer-spotting AI
READ MORE
First, the action plan outlines the need to update the current regulatory framework to scrutinize AI software that changes over time. Algorithms are improved and updated by training on new data, and it's important to make sure that despite these changes, devices remain safe for medical use.
Manufacturers will have to provide a "predetermined change control plan," a document that outlines what is being altered exactly, and explains how the algorithm will learn those changes. The updated regulatory framework is expected to be detailed in a separate report to be published later this year.
The second point in the plan tackles what the regulator calls "Good Machine Learning Practice, or GMLP, for short." It has to establish a series of standards to guide companies developing and manufacturing AI medical devices.
To ensure uniformity, the FDA said it was partnering with other communities that are working on similar benchmarking problems, such as the British Standards Institution and the Institute of Electrical and Electronics Engineers (IEEE).
Biases in machine-learning software are especially important in healthcare, where the quality of care can vary across people's ages, genders, wealth, and ethnicity. If devices are trained on historical data that reflects these biases, the software can be problematic and perform worse on different groups of people, the FDA warned.
"The Agency recognizes the crucial importance for medical devices to be well suited for a racially and ethnically diverse intended patient population and the need for improved methodologies for the identification and improvement of machine learning algorithms," the action plan said.
It is working closely with academics to devise algorithms capable of identifying biases and even potentially eliminating them to examine future software.
Who reads the label?
If food carries labels listing ingredients and nutritional value, why not medical devices? The FDA wants manufacturers to provide clear labels to describe what goes in and comes out of the algorithm.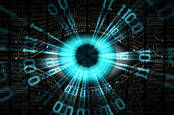 Study: AI designed to detect diabetic eye disease blinks in the real world, makes more work for doctors
READ MORE
The labels should state the data used to train the software, what the device measures or takes in as input to give a result, and its overall performance in terms of accuracy. Greater transparency, it argued, will mean patients and users can trust the technology and are more likely to adopt it. The FDA will hold a public workshop later this year to see how to implement such labels.
Finally, the agency is asking businesses to enroll in a pilot study that focuses on testing AI medical devices with real-world data. The study will be voluntary, however, and it requires members of the public willing to be guinea pigs.
"Evaluations performed as part of these efforts could be used to determine thresholds and performance evaluations for the metrics most critical to the RWP of AI/ML-based SaMD, including those that could be used to proactively respond to safety and/or usability concerns, and for eliciting feedback from end users," the watchdog stated.
"We acknowledge that AI/ML-based SaMD is a rapidly progressing field, and we anticipate that this Action Plan will continue to evolve as we pursue these activities and seek to provide additional clarity in this space," the FDA concluded. A spokesperson for the agency was not available for immediate further comment. ®