This article is more than 1 year old
UK network Three hikes pay-as-you-go rates by 400% to push punters to buy 'bundles'
It's expensive to be poor
Three has announced plans to hike the price of its pay-as-you-go mobile service, with SMS and data prices set to soar by 400 per cent from 16 February. The per-minute cost of making a call, meanwhile, will more than triple.
Under the new rates, the cost of sending a text message rise to 10p from the current price of 2p. The per-megabyte cost of data will increase from 1p to 5p. Calls to UK landlines and mobiles will be charged at a rate of 10p per minute from the current rate of 3p.
Roaming rates have similarly been hiked. Three says this is merely to keep them in line with domestic costs, and is not related to Brexit, which left Brits unable to benefit from the free EU-wide roaming arrangement.
The cost of calling home from Costa del Sol on Three's PAYG package has been raised to match domestic pricing.
In a statement to The Register, Three declined to offer an explanation, although said its rates remain "extremely competitive".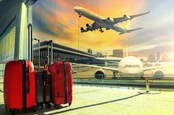 As nearly everyone stays home for the pandemic, plunge in overseas charges dents Vodafone's revenues
READ MORE
"From 16 February 2021, we're changing our Pay As You Go standard pricing. Our new rates remain extremely competitive in the market, and our customers have access to 5G at no extra cost. Plus, we continue to focus on improving the customer experience through investment in our network, to deliver better connectivity every day for every customer."
For contrast, Vodafone charges 20p per minute for all UK calls made outside of a bundle package. EE charges an incredible 35p per minute, although like Vodafone offers more cost-effective bundles.
Speaking to El Reg, Karen Egan, senior telecoms analyst at Enders Analysis, said this is an industry-wide strategy across the UK mobile sector.
"Operators are keen to encourage customers to pay a little bit more but get a whole lot more in their package – known as the 'more for more' strategy. By increasing the price of PAYG they are encouraging subscribers to take a subscription which should be a win for both the operator (who gets a bit more money) and subscriber (who gets a whole lot more data). Those subscriptions don't need to be a long-term commitment – even 30-day bundles are much more attractively priced."
Three is no exception here, with PAYG customers pushed towards a handful of bundles, the cheapest including unlimited minutes and texts, as well as 6GB of data, for £10.
"There is also growing consensus that prices, and hence returns, in the sector are too low," Egan added. "Although we've seen phenomenal growth in data usage over the past few years, revenues for the mobile operators are 5 per cent lower than they were nine years ago and they're facing mounting costs in the meantime for upgrading their networks for all of this extra capacity, particularly to 5G and with the added costs of new spectrum and more expensive equipment thanks to the Huawei ban."
Helen Knapman, assistant news and features editor at MoneySavingExpert.com, said: "It'd be no surprise if Three's pay-as-you-go mobile customers are unhappy about its mammoth price hikes to make calls, send texts and use data both in the UK and overseas. But the good news is these customers are free to ditch and switch at any point, penalty-free.
"If you're not loyal to your provider, there are currently some top deals elsewhere to consider that beat Three. For example, some charge just 1p for each minute, text and MB of data you use. Alternatively, more regular phone users can benefit from a bundle, where you'll have an allowance to use each month - but no contractual ties - for as little as £5 a month."
Hiking prices and pushing customers to more expensive packages is an obvious way to help fatten bottom lines, especially given the turmoil faced by the telecoms industry.
Still, there's a human cost to this. PAYG products are often used by older and lower-income consumers. They may lack the ability to obtain a monthly or SIM-only contract for financial reasons. Obtaining a bundle may prove challenging for older users, particularly those without access to the internet. It's these people who will end up shouldering the burden of these price rises, and it comes at a time when connectivity has never been more important.
Times like these remind us of Terry Pratchett's Boots theory of socio-economic unfairness. "It's expensive to be poor." ®