Vatican absolved of one financial sin after revelation of data discrepancies
Anti-money-laundering agency says it mis-interpreted info, leading to allegations of unexplained $1.8bn transfer to Australia
---
The Australian Transaction Reports and Analysis Centre (AUSTRAC), a government agency tasked with detecting and preventing financial crimes, has admitted that software errors led it to allege that the Vatican had inexplicably shipped AU$2.3bn to Australia.
In a response [PDF] to a question put by a Senate Committee, AUSTRAC CEO Nicole Rose clarified the agency's previous assessment that AU$2.3bn (US$1.78bn, £1.30bn) moved from the Holy See to Australia.
Questions about the transfer were asked in the context of ongoing strife within the Vatican, which in late 2020 re-organised its finance agencies after a scandal involving mismanagement of donated funds. Among the allegations raised was the improper funnelling of funds to assist the trial of Cardinal George Pell, an Australian convicted and jailed for child sexual abuse, but later acquitted on appeal.
Pell also served as the first Prefect of the Secretariat for the Economy, a post created in 2014 and which oversees Vatican finances and reports directly to the Pope.
Allegations that billions had flowed to Australia for no obvious reason fuelled ongoing speculation about the true state of Vatican finances.
On Wednesday, AUSTRAC doused the flames but covered itself and other un-named organisations in soot by revealing the actual quantity of Vatican-Australia money moves was AU$9.5m (US$7.3m, £5.3m).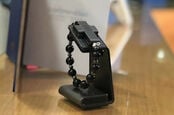 Deus ex hackina: It took just 10 minutes to find data-divulging demons corrupting Pope's Click to Pray eRosary app
READ MORE
"The discrepancy in the data occurred due to a range of complexities and inconsistencies in some reporting received by AUSTRAC originating from international institutions, relating to incomplete geo-coding data," AUSTRAC's explanation states. "This led to AUSTRAC's system attributing a large series of transactions to the Vatican City State. AUSTRAC's quality assurance processes should have identified this issue."
The Register understands that the misattribution may have seen transactions from all of Italy, or even other European nations, attributed to the Vatican.
"AUSTRAC has subsequently undertaken a detailed review of the data and put immediate additional quality assurance processes in place," the response adds. The agency is also "… considering what further processes and governance changes should be implemented into the future."
The Register has asked AUSTRAC what software it used to ingest and analyse the data and will update this story if the agency provides useful information.
The Holy See issued a Communiqué that "acknowledges" the revelation of the true figure and explains that the lesser sum "is attributable, among other things, to a number of contractual obligations and the ordinary management of resources." ®
Similar topics
Broader topics