This article is more than 1 year old
Whatever 4D chess Acacia was playing has worked: Cisco merger back on after ante upped 64% to $4.5bn
Switchzilla's enlarged offer accepted after smaller biz tried to stall acquisition
Cisco's merger with Acacia Communications is set to go ahead after the Silicon Valley giant raised its offer to $4.5bn, an increase of nearly $2bn or 64 per cent.
"I am delighted that Cisco and Acacia have decided to come together in this mutual deal," Cisco's CEO Chuck Robbins said in a statement. "We look forward to welcoming Raj and the Acacia team to Cisco to offer our customers world-class coherent optical solutions to power the Internet for the future."
Things were looking rocky for Cisco when optical networking equipment maker Acacia announced it had decided to drop out of the takeover deal last week. Acacia said that as it did not manage to get regulatory approval of the acquisition from the Chinese government in time, it was within its rights to terminate an initial agreement with Cisco.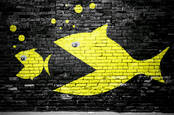 Cisco drags Acacia toward court to keep stalled $2.6bn acquisition on track
READ MORE
Although Acacia is based in the US, it has a big customer base in China, and wanted the nod of approval from the Chinese government. Cisco, however, wasn't about to let it slip away so easily. It argued that the Middle Kingdom had in fact given the merger deal the green light, and sued Acacia, seeking an injunction to muscle the merger through anyway.
But both companies have since called a truce after Cisco offered to pay roughly 1.7 times more than the initial asking price of $2.6bn. The deal was announced on Thursday afternoon, and Cisco is expected to file to dismiss its court claim.
"Acacia Communications today announced an amendment to the definitive merger agreement under which Cisco previously agreed to acquire Acacia," the optical biz said in a statement. "Under the terms of the amended agreement, Cisco would acquire Acacia for $115 per share in cash, or for approximately $4.5 billion on a fully diluted basis, net of cash and marketable securities."
Cisco had earlier offered $70 a share. Acacia's stock today shot up 31 per cent to $113.64 as it agreed to the takeover; Cisco's hasn't really changed much. It was down 0.46 per cent and is currently at $45.15 at the time of writing.
The acquisition is expected to be complete by the end of this year's first quarter, if all goes to plan. Cisco and Acacia did not respond to requests for additional comment. ®