Something for the Weekend, Sir? What was the big story of 2020? With the luxury of two weeks' hindsight, I think we can all agree: it was, of course, the year autonomous vehicles failed to go mainstream again.
Five years ago, you might have been excused for thinking they were already rolling off the production line (that'll be their dodgy brakes) but then they just vanished like a pantomime genie in a puff of low-emissions diesel exhaust. It was as if manufacturers were hoping that by talking up EVs so much, we'd forget AVs ever existed – which in a very real sense they didn't.
Like Google Glasses, autonomous vehicles showed promise but had to be sent back to the drawing board. This is just as well for those of us who like to perambulate. At least with Google Glass, you don't put a pedestrian in a wheelchair if you look the wrong way.
Does this mean AVs are – literally – going nowhere or is this just a short pause for a slash and a Toblerone at a grubby service station on the motorway of transport tech development? Are we talking end-of-the-road ala Adobe Flash or Internet Explorer in Teams? Or, like Trump's Twitter account, has it simply been engulfed by its own indeterminate oxymoron in being "permanently suspended"?*
Uber's gone quiet about it and appears to be trying to reinvent itself as a pizza delivery chain staffed by students in sweaty cycle shorts. And Tesla can't even send a completely automated vehicle to the Moon, despite the lack of roundabouts or clover junctions on the way. Or perhaps the on-board astronauts are just there to grab the controls and swerve out of the way if they spot an alien pushing a supermarket trolley across the Sea of Tranquility.
It's not all quiet, though. If the idea of AVs bumbling about on today's roads makes your hair stand on end, you'll be thrilled to learn San Diego-based TuSimple expects to put self-driving trucks on the freeway this year. Among the many benefits being touted is that fuel economy is 10 per cent better than with human drivers because "its trucks use their brakes less often".
What could possibly go wrong?
One benefit not mentioned in TuSimple's media pack is that autonomous vehicles do not require a regular top-up of tea and sandwiches on their journey. Because, of course, two very important milestones were passed when we entered 2021. That's right: as well as Toyah Willcox seeing in the New Year by singing Enter Sandman while riding an exercise bike in her kitchen with the fridge door open – it looks chilly to me, anyway – the New Year gave us a porkless Brexit.
Porkless? Well, lorry drivers can no longer take ham sandwiches with them while crossing into a European Union country from British territory. Brexit, mimicking the Hippocratic Oath, begins with a commitment to "do no ham".
Driverless trucks might solve the more pressing problem of border hygiene during a pandemic. It might do away with time-dependent COVID-19 testing and awkward key-worker status declarations in either direction. But then plenty of alternative suggestions for helping ordinary business travellers avoid quarantine abound too, with so-called "Covid corridors" and "travel bridges".
Did I say ordinary business travellers? I meant, of course, the super-rich. Most of the suggestions involve setting up a sterile international corridor that could lead executives from the front doors of their tax-exile mansions to a boardroom in another country and back again, without all that bothersome Covid testing and self-isolation in an Ibis Budget that ordinary people have to do.
That might be fine for the Danny Wildes and Brett Sinclairs of the corporate world but I'm afraid I'm not of that Persuasion, and neither are the rest of us.
Mind you, I could have been wealthy if I'd stopped writing about the lunacy of Bitcoin and poured (real) money into it instead. That is to say, I did put some cash into Bitcoin a few years ago. Here's my initial – and only – investment in the world's favourite crapto: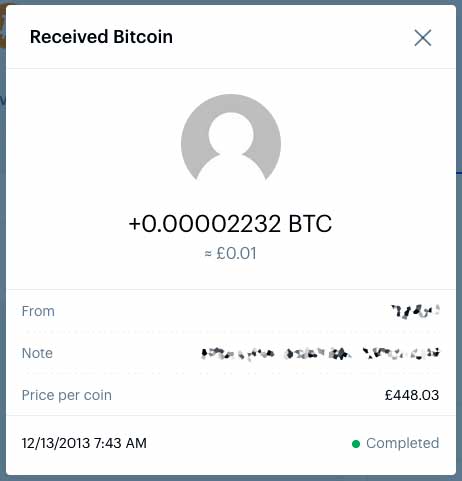 As you can see, in a fit of wild financial abandon one December morning in 2013, I bought 0.00002232 of a Bitcoin at a time when 1 BTC was already worth a ludicrous £448.03. It cost me £0.01. Call me a cautious investor.
I like to reopen my wallet every now and then to check on the progress of my investment – not so much to check on its value but to see whether it has been stolen yet. Blockchain hackers stole nearly $3.78bn last year alone, according to a report by Atlas VPN. But curiously, my investment has not attracted the interest of devious crapto pickpockets.
Indeed, my modest penny sterling has grown in value over the last seven years to 62p.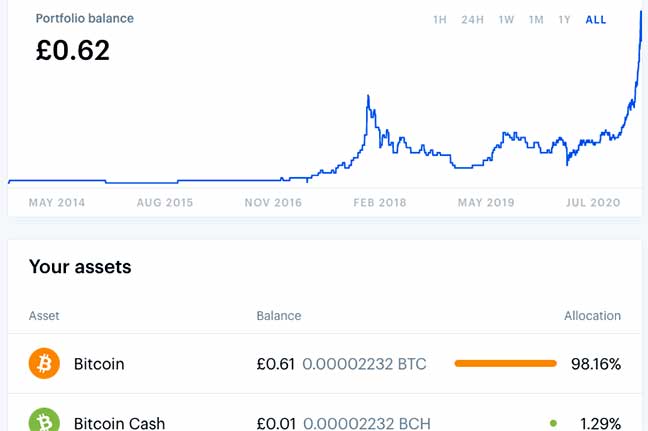 In other words, if I'd chucked £10,000 into Bitcoin on that wet December morning in 2013, my wallet would today be worth £620,000. It's just a shame that, unlike TV's The Persuaders, I didn't have £10,000 to chuck around in the first place. So no business traveller corridors for me, it seems.
Another way to get around the border complications of infection-free travelling might be to make the biometrics in modern passports a little more dynamic. Manchester-based VSTE's V-Health Passport, for example, tries to combine secure code scanning, Covid test reporting, contact tracing and vaccine recording. I hope they make them in Brexit Blue.
The code scanning bit is always a laugh when you're passing through international departures, isn't it? You may remember how former Australian PM Tony Abbot had his airline boarding card hacked last year. Anyone would think QR Codes had been designed to be blipped by a smartphone! Who'd have guessed?
Perhaps the way forward is to combine health, biometrics and code scanning into one place. Now that US scientists have demonstrated that it's possible to store data in the DNA of living bacteria cells, anything is possible. Instead of presenting your boarding pass to the airline representative at the gate for scanning, you could just sneeze onto the scanning plate. The Persuaders, travelling first class of course, could enjoy a passing drop-and-cough in the experienced hands of matron without having to wait in the Sneezy Borders queue.
Oh well, back to Zoom for me, I suppose. Brett Sinclair I shall never be. Pass me that veggie-ham-substitute sandwich, would you?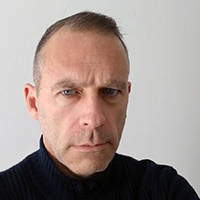 Alistair Dabbs
is a freelance technology tart, juggling tech journalism, training and digital publishing. Did you know 'The Persuader' was slang for viagra? As the old joke goes, it may not turn you into Tony Curtis but it will definitely make you Roger Moore. Mo(o)re at
Autosave is for Wimps
and
@alidabbs
.
* Other examples include: "incompletely surrounded", "permanent respite", "meteoric rise" and "expensive freebie".
Similar topics