This article is more than 1 year old
Infosys follows flag-waving US hiring spree with quieter Canadian and Mexican hiring spree
Record low onshore work as pandemic teaches clients they need not fear off-site workers
Infosys has revealed "dramatic growth" of its workforce in Mexico and Canada, which are being used as "near-shore bases" for its US operations despite the company last year announcing 12,000 hires in the Land of the Free.
News of the Canadian and Mexican hires came on the company's Q3 earnings call as investors pressed for insights into Infosys' staff utilisation rates.
CFO Nilanjan Roy said that the COVID-19 pandemic has made clients more confident about offshoring, adding: "And in fact we are also now solutioning ourselves so that we can give near-shore facility."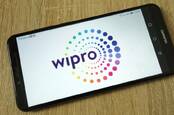 Offshoring is kind of over, says Wipro, as financials surge thanks to offshoring
READ MORE
"So Canada is a near-shore base, for the U.S. We have Mexico and both have seen dramatic growth in this time as well and Mexico being a low-cost location. So it's a combination of remote working in our hubs where we can create a pyramid that's one lever then move on to near-shore and then finally on to offshore."
Arrangements like this helped Infosys to revenue of $3.5billion for the quarter ended December 31st, 2020, an 8.4 percent year-on-year increase and 6.2 percent jump from the previous quarter. Net profit was $705 million, year-on-year growth of 12.6 percent.
Along the way the company recorded its highest-ever quarterly sales for big deals, landing $7.1bn of which 73 percent was net new work.
CEO Pravin Rao said the good performance can be attributed to the COVID-19 pandemic.
"Clients have gained confidence in their own resilience and now embrace the opportunity to accelerate and often radical re-imagination of their own businesses," he said.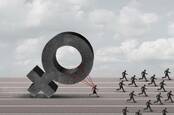 Four women seek release from forced arbitration to sue Infosys for widespread gender discrimination
READ MORE
Staff utilisation rates hit a record high 86.3 percent, while onshore work fell to a record low 25.2 percent. Hiring continued apace with over 9,100 new staff on the books.
All levels of employees received a pay rise on January 1st and that's put a little pressure on costs. So will the big new deals because investments are always needed to build automation and improve processes. The company also knows that COVID-19 has depressed travel costs in ways that may not prove permanent.
While some of the segments Infosys targets – especially entertainment, media and advertising – are in the doldrums, financial services, high-tech, and life sciences all reported double-digit growth.
Overall, Rao said that Infosys has the expertise to continue thriving, while its onshore, near-shore, offshore pyramid will help it to control costs. Whether those Canadian and Mexican hires also make things tricky under the Biden administration, which has signalled little tolerance for American jobs being shipped to any shore other than those in US territory. ®