This article is more than 1 year old
Give 'em SSPL, says Elastic. No thanks, say critics: 'Doubling down on open' not open at all
Open source users warn adoption of copyleft licence could make use of Elasticsearch, Kibana a business risk
Updated Elastic, whose products include Elasticsearch and Kibana, has adopted a new licence called SSPL (Server Side Public License), as used by MongoDB. The aim is "to restrict cloud service providers from offering our software as a service," but others warn this could make the products risky to use unless a paid-for licence is adopted.
ElasticSearch is a database manager designed for enterprise search, and Kibana a data visualisation tool. Both are open source; but late last week Elastic's co-founder and CEO Shay Banon said in a post: "We are moving our Apache 2.0-licensed source code in Elasticsearch and Kibana to be dual licensed under Server Side Public License (SSPL) and the Elastic License."
The Elastic License is a non-commercial licence which covers "basic features and functions" only and excludes the product's use in software as a service offerings where the Elastic features are a primary reason for the service.
The SSPL (Server Side Public License) was devised by MongoDB Inc and includes the clause "if you make the functionality of the Program or a modified version available to third parties as a service, you must make the Service Source Code available via network download to everyone at no charge."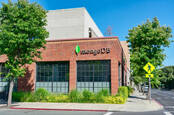 Licence to grill: A year on, MongoDB's Eliot Horowitz talks to The Reg about SSPL
READ MORE
The service source code is defined to include everything required to offer the service including management, user interface, automation, monitoring, backup, storage and hosting. Banon claims that the change has "no impact on the overwhelming majority of our user community who use our default distribution for free," but this point is contentious.
The stated reason for adopting SSPL in place of Apache 2.0 is to "protect investment in free software". Banon refers to "attempts to splinter our community with "open" repackaging of our OSS products," and likely has in mind AWS, against whom Elastic filed a trademark complaint in September 2019. AWS created the Open Distro for Elasticsearch in March 2019, stating that it is a "value-added distribution of Elasticsearch that is 100% open source (Apache 2.0 license)."
According to an FAQ on the licence change, projects which use Elasticsearch as a backend are not affected, and the company will offer a redistribution licence to non-commercial open source projects which request it. That said, the FAQ also acknowledges that Elasticsearch and Kibana are no longer open source. "We no longer refer to Elasticsearch or Kibana as open source. We updated our website and our messaging to refer to these products as 'Free & Open,'" it says.
Open source advocate Vicky Brasseur argued that SSPL is a problem for businesses. "It's a hostile proprietary license masquerading in open source clothing," she said. She observes that "when you agree to a license you are agreeing to the text of that license document and not to a FAQ."
She said that "if your organisation uses the Apache v2 licensed Elasticsearch or Kibana in its projects or products, it must now assume that it is at risk one way or another."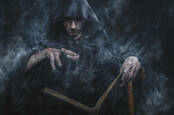 Are you an open-sorcerer or free software warrior? Let us do battle
READ MORE
The Apache Skywalking project for observability analysis, which uses Elasticsearch, said "with that, we can't only focus on it anymore. We need to consider other storage options."
The provider of feature management software Hopsworks had already moved to the AWS Open Distro and said that "the need for an open-source alternative to Elasticsearch has recently become more evident."
Peter Zaitsev, co-founder of open source company Percona, said "RIP Elastic Open Source... Great loss for Open Source Community but may help you to make some extra $$, short term."
Amanda Brock, CEO and Chief Policy Officer for Open UK, which promotes open source technology, told The Reg that "open source is all sorts of things, but it's not a business model."
She said she thinks that companies who, like Elastic, are disgruntled with the way cloud providers use their code, are not fully understanding what open source licences mean. "The cloud providers in my experience are using it in a way that's acceptable within the open source licences," she said.
Brock agreed with Brasseur about the implications of SSPL for Elastic customers and said that "it leaves five options. "One is that you stay on the existing version which is on Apache 2.0. The second is that you accept SSPL. The third is you go to a subscription where you are paying for services. The fourth is to swap Elastic out. And the fifth is to ignore it and see what happens, which isn't good business practice. I think we'll see a number of people moving away."
I think we'll see a number of people moving away
Elastic is one of several companies retreating to some extent from open source. Alongside MongoDb Inc, there is the Qt Company which is making long-term support releases commercial only, and Red Hat which is withdrawing the free CentOS Linux in favour of the less useful CentOS Stream.
However, Brock does not believe that the open source movement is waning. "There are many more companies doing well developing in the open source space. With the whole Kubernetes, cloud-based, CNCF environment, I think we'll see more and more of those."
She believes that open source companies should learn to work alongside the cloud giants rather than try to invent special terms for them.
It is not unusual for open source projects to suffer from lack of a strong business model, or to complain about the number of people who use free software without giving back in either money or contributions.
That said, MongoDB reported "continued strong growth" with revenue up 38 per cent year on year in its most recent quarterly results [PDF, for Q3 ended Oct 21, 2020], while Elastic reported revenue up 43 per cent year on year for the same quarter with Banon celebrating "excellent results in the second quarter." It does not appear therefore to be any immediate financial pressure that is driving these changes. ®
Updated at 14.51GMT on 19 January to add
Elastic has attempted to "clarify who is affected by this change," repeating its claim that "the vast majority of our users will not be impacted."
The company said that for those building an application on top of Elasticsearch and Kibana "our intent is that you won't be impacted."
More substantially, Banon said that based on feedback (which has been largely negative) the company is considering amending the Elastic License along the lines of the MariaDB Business Source License (BSL). This would allow production use, subject to conditions, aimed at stopping cloud providers offering it as a service, or hackers trying to get paid-for features for free. After a period of not more than 5 years would it convert to an Apache 2.0 license. The company is undecided, Banon said, whether to offer a single adapted Elastic License, or a new BSL-based Elastic Community License, but intends to work this out before its next release, 7.11.